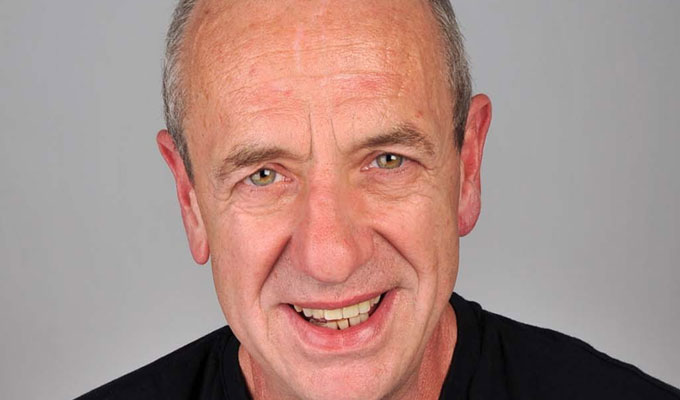 Bath Comedy Festival opening gala
Note: This review is from 2014
Most comedy festivals have their launch gala shows with in the biggest theatre in town with the starriest names they can get. Bath, in contrast, has the gala for its sixth annual event in a cricket club bar, and – brilliant compere Arthur Smith aside – booked largely unknown acts. Somewhat controversially for a comedy festival, it also headlines with a non-comedian. That's as strange a decision as prefacing the gig with dour, introspective singer-songwriters on the PA system. Way to get the party started!
It suited Smith, however, who kicked the gig off with his more-than passable Leonard Cohen impersonation, growling his way through I'm Your Man with aplomb. The weariness suits a comic whose face is not so much lived-in than dangerously overcrowded. Two days after performing a sterling job hosting the Chortle Awards, he was on form again with his charmingly laconic blend of aphorisms, wry one-liners, poetry, audience participation and more – a cordial man of the world holding court.
Opening act James Alderson was a competent but unexciting everyman. He started with a gag about Chris Martin and Gwynyth Paltrow that must have been in everyone's Twitter timeline this week, but that was positively fresh compared to his 'topical' material about the sign language interpreter at the Nelson Mandela tribute last year. Old news aside, the rest of his variable set was sarcastic comebacks he should have said to traffic cops, and the frustrated complaints of a slightly overweight middle-aged man in a marriage that seems to bore him.
I'm not surprised. His views on women are boringly stereotypical. 'You ladies love the shopping,' he says as an introduction to a tired but slickly presented bit about the men left outside the changing rooms. There are a couple of gags, too, about women having facial hair; and as his climax he pulls out a picture of Gillian McKeith looking all of her 52 years so we can all laugh at the old crone's physical appearance. McKeith's an awful human being, but there's plenty to pick on other than her looks; this is the sort of shallow snideiness that's usually found in Heat or Mail Online. You almost feel sorry for her amid such mean-spiritedness. Almost.
After the break, Maggie Whitehouse, a comic with a (short-lived) secret: That she's a Catholic priest. She's a witty presence, acknowledging her unusual place in an atheist-dominated comedy circuit, and has a few good lines, although I was disappointed after the gig to discover that her best, about vegans, wasn't original.
Elsewhere, her idea that Bible 'is a little bit like Facebook of 2,000 years ago' sounds like a parody of a forced Thought For The Day metaphor and doesn't seem to have much purpose. She's generally better when coming off scripture, but that said, she is a Bible scholar by day, so perhaps the subject matter is inevitable. Plus she does have a few lesser-known facts from the text that inform and entertain. As a comic, she's a promising work-in-progress with an excellent comeback to hecklers, vowing to 'damn them to eternal Hell'.
You couldn't have more of a contrast with the next act, Tina T'urner Tea Lady, a glorious Eighties throwback – not just because that's when the raunchy soul singer was in her second prime, but because this camp alter-ego of Tracey Collins embodies the spirit of alternative cabaret from the days when the weird and the wonderful dominated the nascent, pre-commercial circuit.
She does what it says on the urn: Dresses like a charlady and sings Tuner songs semi-coherently, sometimes as pun-laden parodies, sometimes just as primal growls. She makes frequent references to her dried-up, hungry vagina, and grabs a poor sap from the audience for some properly awkward audience participation. It doesn't sound great on paper, but the originality and full-on commitment combine to make something wonderfully entertaining and which sustains beyond the original novelty value.
The third section of the show comprised the raffle, or 'the fucking raffle' to give it its full title, followed by some impassioned, and hugely accomplished, guitar playing from Nick Harper, with his earnest songs. Not comedy, but good.
• The Bath Comedy Festival runs until April 6. Website.
Review date: 29 Mar 2014
Reviewed by: Steve Bennett
Reviewed at: Bath Cricket Club
Recent Reviews
What do you think?