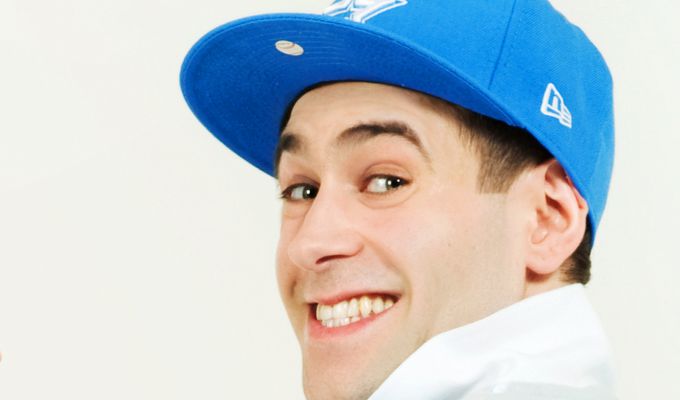 The UK Pun Championships
Note: This review is from 2014
We have a love-hate relationship with puns. Sometimes derided as the lowest form of wit, they are nonetheless a guilty pleasure for many, and often irresistible for comedians seeking a reaction – regardless of whether that reaction includes a groan. Yet most people can admire the craftsmanship of even the most torturous wordplay, if it's built with skill and leads in unexpected directions.
Twitter's brevity has made a new army of punsters, and it's probably that which inspired the first UK Pun Championship at Dave's Leicester Comedy Festival – though Texas has been holding a similar pun fight since 1978.
The inherent cheesiness of the form lends a pantomime atmosphere as eight pun-slingers gather in a packed Just The Tonic club to slug it out over three rounds, rap-battle style. Hits are cheered, misses are groaned – while host Lee Nelson plays sound effects of rim-shots or tumbleweed accordingly. With a pun, unlike narrative or observational comedy, there's nowhere to hide. If a gag flops, it's obvious, and has to be acknowledged.
Given Simon Brodkin's alter-ego is now in smart black suit rather than the sportswear of old, you would think there was a judge around. But, no, it's the audience cheers that decide each victor. He proves the perfect host, rousing the rabble when needed, acknowledging the stinkers and bantering with the performers as well as the crowd, which he reads like a book.
One point of note: Each of tonight's practitioners of paronomasia is male, suggesting wordplay might be a predominantly masculine pursuit. They are called 'dad jokes' for a reason, perhaps.
A strong round one pitches Richard Pulsford against Glenn Moore, who scores an early blow with a nicely unpredictable joke on the first topic drawn out of the bucket, Richard III, an icon of Leicester since his remains were found in that car park. Pulsford has strong material, but no match for the well-spoken, tricksy pun-ditry of Moore.
In the second showdown, Leo Kearse's cheeky, beer-swigging swagger takes on the more deadpan Belfast-born Sean Hegarty, who triumphs in a close-run contest. Then a workmanlike Lewis Bryan took on the towering Darren Walsh with a smart and idiosyncratic way with words.
Jem Brooks vs Geoff Alderman proved the weakest round. Both have jokes that are particularly cheesy – even for this night – and neither are natural performers. Alderman seems almost apologetic for his gags, while Brooks' cheeriness seems forced. Alderman triumphed, but was easily outclassed by Walsh in the next round. Walsh played with the format most, bringing on cartoons and often providing toppers to his opponents' gags – showing a very quick mind and entertainingly escalating the contest into Eight Mile territory.
In the other semi, Hegarty discovered one of the pitfalls of puns: you can never be sure it's completely original. 'I bought Bonnie Tyler's car...' he started – and a voice completes the gag from the darkness. 'Every now and then it falls apart.' Yet he pulled off a surprise victory over the classy Moore for a place in the final, his Miley Cyrus double-pun proving a huge hit.
In the final showdown, Walsh proved a well-deserved victor, thanks to his ad-lib skills and efficient writing that was sometimes redolent of Gary Delaney, who's not a bad punster to be compared to. But, as the commentators say, the real winner tonight was the pun at the birth of what will surely become an annual comedy fixture.
Review date: 14 Feb 2014
Reviewed by: Steve Bennett
Recent Reviews
What do you think?