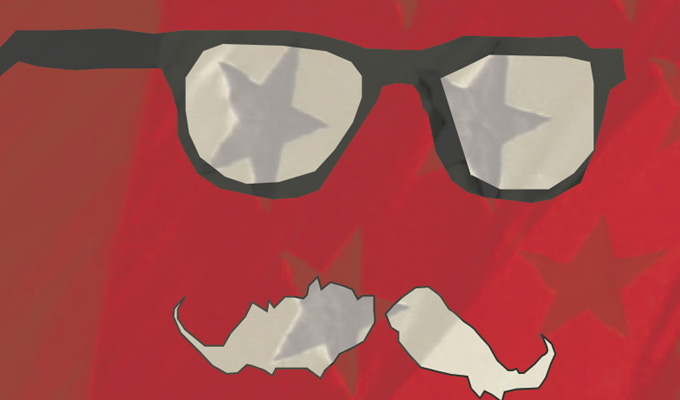 Weirdos present: The Colonel
Note: This review is from 2013
It is becoming the closest thing we have to a modern-day Comic Strip, that loose ensemble of pioneering 1980s comedians who spawned the enduring TV franchise.
Weirdos, a collective of some of comedy's more alternative voices, last year took a great leap forward in ambition to stage their idiosyncratic full-length version of the movie Hook. And in a move to making the big productions a Christmas tradition, this week the cast-of-many return for an original production: The Colonel.
Although for a show based on a military man, you'd have to say that they make a pretty undisciplined shower...
This shambolic, surreal pantomime is an over-long jumble of oddball ideas, pound-shop props and under-rehearsed performers entangled in a sprawling plot concerning the creator of a certain finger lickin' fast food. Any resemblance to anything that might have happened in the real world is, of course, entirely coincidental.
It is shamelessly self-indulgent, with forgotten lines, in-jokes and unplanned riffing all part of the show. Yet there's a charm to the makeshift zaniness that appeals, and when the imaginative ideas take flight, they really soar. But, as writers Matthew Highton and Adam Larter finally concede: the script that lays buried under all these shenanigans really needs a savage edit.
This is a splendid hour long show, packed into a mere two-and-a-half of them (plus interval) so come the big singalong finale, many in the audience are getting their coats, rather than being stirred with joy. The 'we're-all-in-this' together spirit, so strong at the start, has dissipated into 'you carry on with your fun, we've homes to go to...' Which is a shame, as the Weirdos are so close to capturing the rewarding conspiracy of silliness of which the most memorable nights are made.
On paper, none of this would really work at all, a loose collection of bonkers-for-bonker's sake ideas, executed with wilful shabbiness. Why does Beth Vyse, as Sanders's mum, have a fake foot dangling from her enormous bustle? Why does the Devil (Mark Stephenson) arrive on a fold-up bike, which he carefully packs away before doing his diabolical deeds? Why is the Burger King (Karl Schultz) blue? None of this explained, as it's clearly funnier not to. The whole show is two nuggets short of a bargain bucket... Eccentric creativity as at the heart, though the team owe more than a nod to the odder output of Vic & Bob, with just enough of a self-contained plot about how the fried chicken empire came to be to carry the ideas.
Ben Target narrates a cast led by Ali Brice, playing the coward raised among chickens who becomes irrevocably changed by the horrors of war, inflicted by none other than one A. Hitler (Pat Cahill proving worryingly adept at the despotic role). Larter, with rubber glove on head, is his childhood best pal, Chicken Steve; Highton Sanders's arch-enemy Ron McDonald; Gareth Morinan the drill sergeant who instils some discipline into the man who becomes The Colonel.
Even though many of the laughs come from the cast semi-improvising their way around cock-ups, there's a lot of ideas crammed in here, from the videos setting the Kentucky scene as the audience files in, to the silly low-rent animations depicting the villain's lair. Even the smallest role has some exaggerated conceit to make it stand out: the best probably being the brilliantly deadpan Mark Dean Quinn as a management consultant immune to town celebrations. The only drawback is that every cameo is the sort of appearance that makes a performer want to milk it, adding to the running time. And speaking of hamming-it-up for attention stage-hogging, Bob Slayer takes over the interval as a drunk Santa, molesting innocent audience members (OK: me) and hollering Christmas tunes most unfestively.
The ethos of Weirdos is in its name - and this is certainly a bizzare evening; undeniably fun but looser than Miley Cyrus's morals. Just a touch more discipline, without stomping on the anarchic fun, would make the collective's festive offerings an even bigger cult hit than they are already fast becoming.
Review date: 18 Dec 2013
Reviewed by: Steve Bennett
Recent Reviews
What do you think?