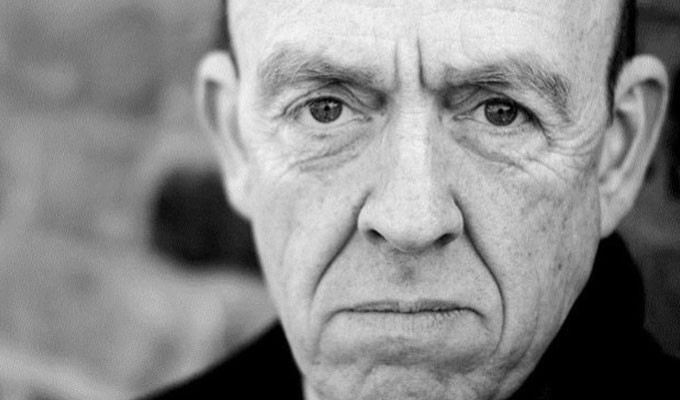 Andy De La Tour: Stand Up Or Die
Note: This review is from 2013
This peculiar show, more storytelling than stand-up, ties in with the released of Andy De La Tour's brief book, Stand Up Or Die, earlier this year. It told how, after a decade at the vanguard of the alternative comedy scene in the 1980s, and two decades of retirement, he decide to return to stand-up – but in the fresh stomping grounds of New York, for novelty's sake.
On stage, he sets up the same premise – although he doesn't have the luxury of being able to delve into the all-important detail a book permits, so the show gets off to a rather slow start as he covers the reasons why this gaunt, older comic found himself doing a strictly-proscribed eight minutes in a Lower East Side bar, with little local colour.
Then he moves into the material he performed in the States; stuff about Tea Party loonies, 9/11 conspiracy theories and how President Obama isn't funny as his race means he is (was?) treated with too much reverence. It's gently amusing, but for a stand-up set seems slightly dated, since it's preserved from his time there, so doesn't have a real satirical bite.
It's not exactly clear when De La Tour went to New York; but had he kept working as a comic since his Manhattan project he is set would presumably evolved... but political observations such as the fact that the Twin Towers terrorists were Saudi – so America invades Iraq and Afghanistan – have nothing like the impact, freshness or relevance they would have had a decade or so ago.
Other observations that Americans are fat and eat a lot aren't made any more insightful by his first-hand experience, though De La Tour has an actor's presence and a quietly affable nature that endears. Other comments about his time in the Big Apple are wryly amusing – the minutiae better than the once-topical stuff – but still work better on the page than the stage.
This doesn't seem a serious attempt by De La Tour to make a comeback into the British circuit – and he would need to throw himself into the scene more intensely if he wasn't to be outclassed by even relative newcomers. But seen as something more akin to a literary event, the night serves its purpose as an introduction to the man, the comedian and his book – all achieved in a single, nicely self-deprecating tale of being bumped down a Comedy Store bill to a slot immediately after an unannounced visit by Robin Williams, an impossible act to follow.
• Click here for our original book review. The Kindle version is now just 76p. Buy.
Review date: 17 Nov 2013
Reviewed by: Steve Bennett
Recent Reviews
What do you think?