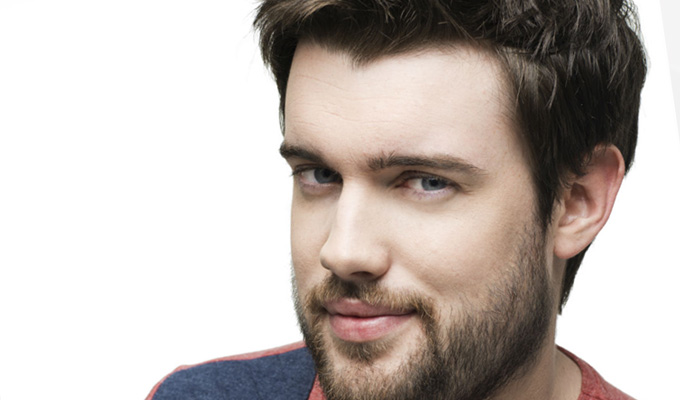 Mencap Big Comedy Special
Note: This review is from 2013
Well, it was billed as a Big Comedy Special, and certainly Mencap pulled out an impressive list of stand-up names for its fundraiser at the surprisingly unsold-out and recently refurbished Hammersmith Apollo last night.
They didn't go for a compere, however, instead announcing acts on with a voiceover reading 'you may know him from....'-style credits from the official biographies. It meant opening act Andrew Maxwell was pretty much left with a warm-up job, going round the room to address all the national archetypes – Australian, American, Irish, Welsh – rather than getting too deep into his more distinctive socially-astute observations.
It's a product of stuffed benefit bills that well-established acts like Maxwell, who are more used to doing 90 minutes of themed material, are cut down to a ten-minute slot. Some, such as Jo Brand and Richard Herring, both on tonight, have routines specifically designed to be brought out for such occasions – which can give a sense of deja vu for us critics who see lots of them; but not a concern for charity supporters out to do their bit with a rare night of comedy.
Brand, a former nurse of course, got one of the most rousing receptions of the night, and was soon delivering exactly what the audience wanted: withering putdowns of her long-suffering husband. Later, Herring deserved more for the backfiring logic of his 'my enemy's enemy is my friend' routine, but once he started talking cock, and childish mimes for sex, the crowd was firmly on-side.
Jon Richardson confessed that he might have found his comedy kryptonite: having wound up happy in a relationship. Awkwardness and loneliness are his shtick, after all. But thankfully he still screws up such trivial acts as buying a pint or a sandwich, ending in cringe-inducing embarrassment that he's more than happy to share. Susan Calman, on the other hand, chose to embrace a sense of not fitting in, describing a flamboyantly over-the-top response to the elegant dress code on the Orient Express, where she recently honeymooned, well outside of her usual PJs and XBox comfort zone.
The Big Comedy Special also incorporated sketches, to mixed effect. Cardinal Burns know what they are doing, and their rival Turkish minicab drivers, crooning about their hatchback and TomTom brought a nice frisson of unpredictability to the night by crawling over the front rows, crotches at head height.
But another skit, performed by an ensemble including Katherine Jakeways and Francine Lewis, brought the first half to a clunky end. It was supposed to be a complex sketch about a scene gone wrong, but genuine technical issues – including taking an age to set up the ever-so complex set of one table and two chairs, prompting people to head to the bar in droves – muddied the waters. In the second half, a parody of the sort of worthy charity appeals this night was all about, packed a beautifully unexpected punch, perfectly timed by Ronni Ancona, but the effectiveness petered away as the initial gag was unnecessarily filled out and watered down.
That second half was opened by one of the show's biggest hitters, Russell Howard, doing some work in progress for his forthcoming Wonderbox tour. He weaved some of the Ralph Miliband bruohaha into his anecdotes about online abuse and his daft Bristolian mother, so often getting the wrong end of the stick. Less slickly, he screwed up one gag by omitting a vital fact from the set-up, losing one laugh perhaps, but gaining many more by dealing with it with self-mocking charm, proving that being natural is more effective than being slick.
Wendy Wason doesn't have Howard's profile, but she does have a couple of cracking tales of humiliation, from her infant son's inadvertent racism to an horrific foot-in-mouth tale on a Thai holiday. Some of the intervening material is looser, but the polished routines are guilty pleasures. And from real life to surreal life, with Tim Vine's relentless parade of silly, tricksy one-liners, preposterous props and hilariously irritating singalongs - his brief appearance doubling the number of punchlines in the whole show.
Omid Djalili was another popular booking, and the warmth with which he was received continued through h his Middle-Eastern accents, Godzilla impressions and tale of lazy racism. It's not the weightiest, or most focussed, set he's ever delivered, but the greatest hits go down well.
And finally another big hitter, Jack Whitehall, who seems to be playing up his poshness more and more – and to good effect, as he portrays himself as an outsider to all things cool, despite his innately affable nature and obvious success. As always, a couple of the premises might seem familiar: Americans have better customer service as they also have guns, 'sticks and stones may break my bones' is only giving bullies advice... but he takes the ideas and runs with them well, exploring different avenues and delivering it all impeccably. A strong end to a strong night.
Review date: 3 Oct 2013
Reviewed by: Steve Bennett
What do you think?