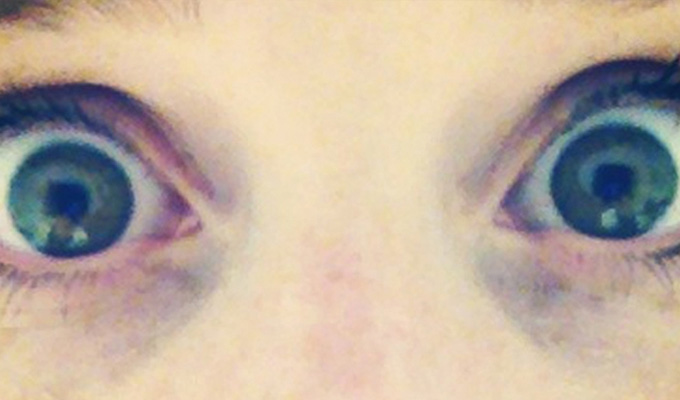 Nadia Kamil: Wide Open Beavers!
Note: This review is from 2013
There's a veritable mini-festival of feminism at the Stand this year, spearheaded by Bridget Christie's rightly acclaimed A Bic For Her. Among the footsoldiers is Nadia Kamil, who similarly fuses a serious message with absurdist comedy, although not nearly as seamlessly.
If we're talking about gender stereotyping, this quirky Welsh-Iraqi is great at multitasking, flipping between the solemn and the silly. She has concluded that if she has something weighty to say, it works if she says it in a funny voice, though she rather over-uses the technique, AutoTuning her way through dry definitions of intersectional feminism (which basically states that everyone's oppressing everyone to some degree).
She very much flip-flops between the two sides of the show, even having a 'whimsy siren' which sounds when she's getting too earnest, heralding an injection of levity such as a cutesy conversation with a wide-eyed unicorn or a peculiar game of Guess Who?
The surrealism is infectious, but the show is too scattergun, and the divide between the two sides of the show both arbitrary and unnecessary for the very best material. For wen message and comedy combine – such as her very precise plea for advertisers of yoghurt to be a bit less sexist – the effect is potent both for the comedy and for the message.
Her version of a feminist burlesque – she doesn't hold much faith that the artform is all that empowering because of the 'male gaze' – is another good case in point, as she strips away layers of clothing to reveal slogans of equality.
Kamil's enthusiastic energy bundles us over the less slick elements, as she has embraced Josie Long's low-fi comedy approach of putting passion ahead of polish. Nevertheless, there are some useful technical moments, including a laser display board that prompts scripted audience participation that builds a nice rapport between her and us.
She throws into the ragtag collection of segments a smear-test rap, an explanation of why she's appropriated such a horrible phrase for her title, a funny but over-long Virginia Woolf pun, a discussion of gender-stereotyping children, crobots (that's crocheted robots, obvs) and more besides. It's fragmented, but funny and informative – if not always at the same time.
Review date: 18 Aug 2013
Reviewed by: Steve Bennett
Recent Reviews
What do you think?