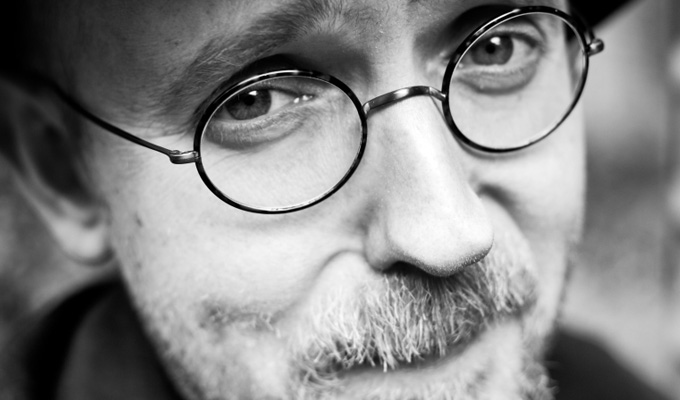 Silky: It Was This Show Or Have Kids
Note: This review is from 2013
Music, cracker jokes, anecdotes, storytelling, even wearing a guitar stand as a helmet, Silky certainly leaves no stone unturned in his quest for laughs.
Whether you're in the market for some gently humorous, slightly soppy tales of cohabitation or a filthily funny dose of toilet humour, mild anarchy in the Co-Op or a reminder that, darn, kids really DO say the funniest things, this likable, laidback Liverpudlian is your man.
He perhaps underestimates his audience's attention span and he certainly won't win any prizes for innovation but on the basis of keeping everyone in the room happy, his jack-of-all-trades approach is shrewd.
It's warm and effortless, entertaining without being in the least bit demanding, or asking us to engage too deeply. In short, it's exactly the sort of show one would expect from a man best known as a compere and promoter (he runs the respected Kill For A Seat comedy clubs).
Silky clearly understands how to make people feel relaxed; he's a natural storyteller with an unforced warmth that unites the gathered group of strangers. But there are lots of funny people on the Fringe and there's very little to mark him out as anything especially different.
And perhaps this is where his selection-box approach lets him down. Although there's a thread running through the show about choosing between career and starting a family he doesn't really take it anywhere, choosing to lurch between bawdiness, sentimentality and seriousness through a scattergun series of vignettes. It makes for an uneven and unfocused tone, highlighted by a rather gruesome story about a recent health scare which hints at being significant but proves to lead nowhere.
This isn't a show that will leave anyone feeling especially shortchanged but equally, it's not going to blow any minds or split any ribs either. As one woman in the audience quipped, perhaps it might be time he went off and had those kids.
Review date: 14 Aug 2013
Reviewed by: Nione Meakin
Recent Reviews
What do you think?