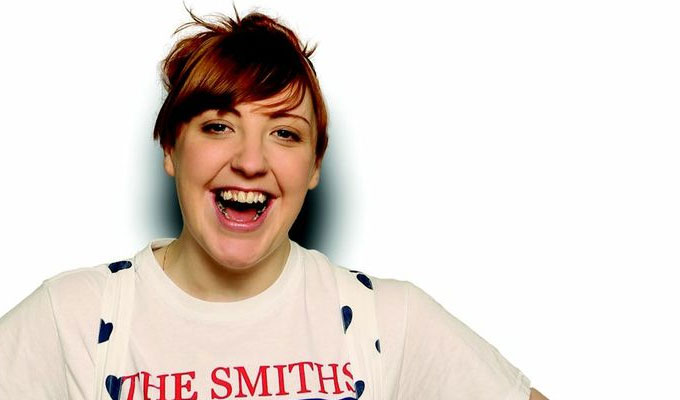 Katie Mulgrew: Your Dad's Not Funny
Note: This review is from 2013
Katie Mulgrew never wanted to be a comedian. Neither did she want to be best known as the daughter of 80s TV comic Jimmy Cricket. So, naturally, here she is on the Fringe doing a stand-up show... about her dad. 'And there's more...' indeed.
Since she mentions it, the similarities between father and daughter really are striking. It's not just the features ('his face has happened all over my face,' she sighs), it's the mannerisms. Mulgrew is a curious mix of whimsy, as she shares her fantasy of living on an island populated by 'cats in formal wear', and old-fashioned end-of-the-pier camp, licking her lips and popping her eyes.
She's 28 but, as we learn, has been honing her comedy chops since childhood, when she and her siblings were encouraged to perform whenever and wherever. As the photographs pop up on screen – even in her communion dress she's doing jazz hands – it's hard to believe she ever thought teaching was going to work out for her.
It's an upbringing that's equipped her with a certain confidence on stage, if not the greatest imagination when it comes to material.
Mulgrew suggests she has an ambivalent relationship with comedy, but it's hard to see why exactly. We're told that after 40 years in the job, her dad still describes himself as 'happy to be in showbusiness' and while she hints at his absences when touring during her childhood, the general impression is of a chaotic, desperately happy family life.
Could becoming a comic really have posed such a dilemma? Cricket may have enjoyed success in his day, but it's hardly akin to Julian Lennon stepping out of John Lennon's shadow.
Whatever. Although the topic doesn't prove the most fertile ground for comedy, Mulgrew is an engaging, likeable presence who doesn't struggle to hold the audience's attention. This is a well-structured, thoughtful show scant on belly laughs but radiating warmth. 
Review date: 13 Aug 2013
Reviewed by: Nione Meakin
What do you think?