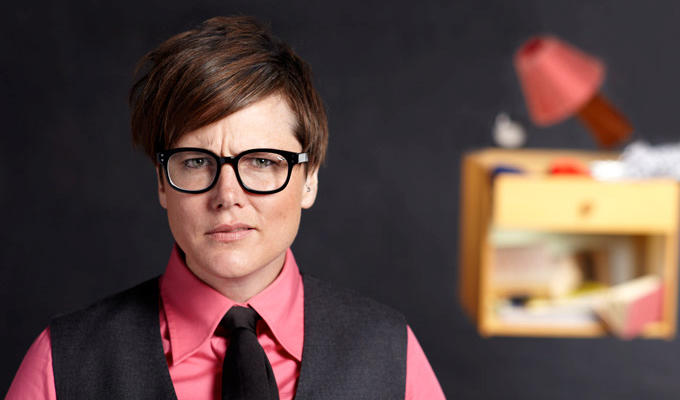 Hannah Gadsby: Nakedy Nudes
Note: This review is from 2013
Australian comic Hannah Gadsby has another artistic triumph on her hands. Following the success of her show on images of the Virgin Mary in Western art, this traces the history of the nude in art from who-knows-when BC to the very early 20th century.
And as it's nudes, it is mainly the female form, from fertility goddesses to prostitutes with a few angels and some extremely athletic blokes with great abs along the way.
Disarmingly presented as an art history lecture which happens to be funny, I'll have to see an awful lot of shows before anything makes me laugh as much as this one, and I wasn't alone with tears of laughter splashing down my front. 
Obviously a show strongly themed as this has a self-selecting audience, but if you think that you might like it, or might be interested, you will probably be guffawing and trying to listen to the smart bits in equal measure.
Gadsby knows her stuff and this is information rich, she speaks at a rate of knots that makes you feel you're getting two shows for the price of one. 
In true lecture style she's positioned off to the side of the stage, and the slides of the artwork are foregrounded. She's the most self-effacing performer, but it's her comic perception that turns her into a superb teacher, making you see familiar work in a totally new light, giving it a social context as well as  a great sense of the ridiculous.
This is not an easy pisstake. The research and learning is all there, but she notices the telling details that you can't take your eyes off once she's pointed them out.  Once again ,this is solid gold and redefines what observational comedy might be. Nobody else could observe 2,000 years of art and boil it down into a sidesplitting hour like this. Awesome.
Review date: 7 Aug 2013
Reviewed by: Julia Chamberlain
Recent Reviews
What do you think?