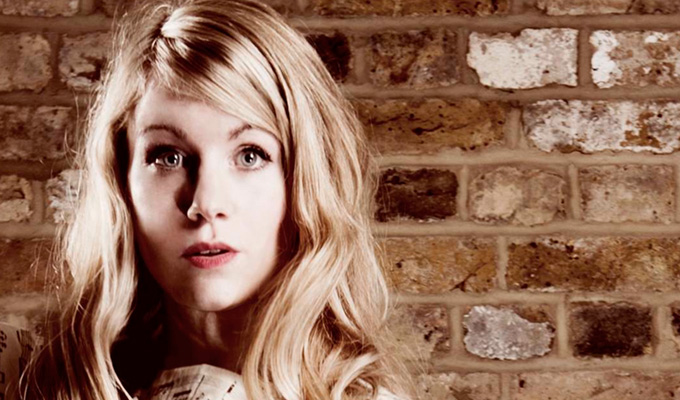 Rachel Parris: The Commission
Note: This review is from 2013
Any of the surprisingly small number of people who have seen Rachel Parris's YouTube video Amazing, a spoof X-Factor winner's song, would need no further convincing of her talents for both singing and parody.
Understandably, her debut hour showcases her greatest hits in the genre so far, but it also includes an altogether different – not to say more mature and more compelling – strand about her relationship with her flatmate.
There's a similar inconsistency in her character; sometimes she's the sassy chanteuse the songs demand; sometimes she's the familiar off-the-peg archetype of a screwed-up, heavy-drinking, drug-taking, loveless wreck of a singer-songwriter, and at other times still, she's a much more complex, empathetic sort.
It would be churlish, though, to concentrate on flaws of direction when pretty much every part of the show has its charms, from the showtune for the hesitant which opens the show, through Disneyesque High School Musical spoofs, brutally honest love songs and a raunchy R&B number, hilariously based on Victorian morals where an entertainer might flash an ankle, rather than some sideboob, to shock. She even does the obligatory lyric-swap parody pretty well – a psychedelic version of I Dreamed A Dream to carry an anti-narcotics message – although it isn't a patch on the best of her own compositions. The smoky blues number is a particular, witty gem.
Putting these disparate elements into a coherent whole is the challenge, hence the story of her lifelong friend leaving their shared flat to start a new life with fiancé Michael. 'He's such a card,' Parris spits, giving the last word all the venom of another four-letter C-word. This is the part of the show that makes it more than a disjointed album of comedy songs, and builds to a surprisingly emotional climax, and suggests a fruitful direction for Parris.
She's a strong actor (and improviser, as part of the acclaimed Austentatious team) so does this with feeling. And her between-song banter elsewhere demonstrates a sardonic, sometimes barbed, sense of humour that lands the laughs.
Musical comedy's been enjoying a renaissance of late and Parris seems set on joining some of its more inventive exponents. This isn't the show to propel her into the big leagues, but it surely ought to start getting her noticed. If nothing else, her YouTube videos need the hits.
Review date: 3 Aug 2013
Reviewed by: Steve Bennett
Recent Reviews
What do you think?