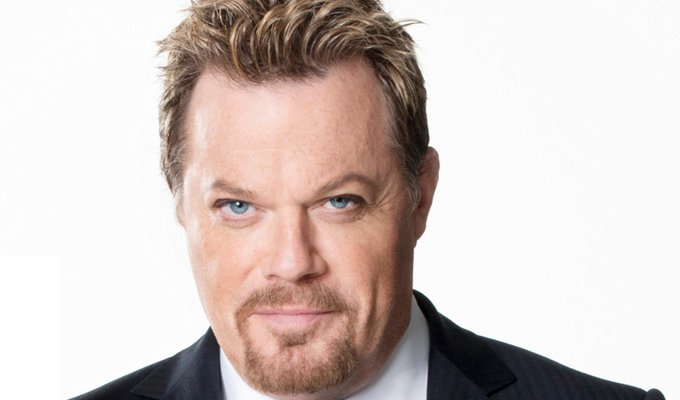 Eddie Izzard at Latitude 2013
Note: This review is from 2013
Eddie Izzard
. He is surely more of a draw than Sunday night music headliners Foals, and the man who pioneers big-venue comedy almost certainly would have been better booked on to the main Obelisk stage given the number of people rammed shoulder-to-shoulder into the Comedy Arena.
For him, it's just another stop-off on his global Force Majeure tour. He's fresh back from Berlin – which he says is gagging for more stand-up – and Istanbul, where he had to be diplomatic about his atheist material, saying he's not quite ready to take on the 'whole Islamic thing'. Next stop: Montreal.
The subject matter is global, too. There's a touch of English history -–Charles I, Richard The Lionheart, the spread of the British Empire – but he swoops around the big ideas of religion, power and psychology. He may have a reputation for talking nonsense, but the basis for his surreal routines is very much rooted in his interest in the way civilisation has evolved. Like Wikipedia on shuffle, be throws around facts and opinions on ancient Romans, Buddhism, the control of the ego to name but three; the truth sparking his overactive imagination as he muses: 'That must have been how it happened..'
Elements of his comedy heroes Monty Python are evident in some of the verbal sketches... his human sacrifice bit, especially, could certainly fit in one of their historical films with the ruling priests made to look very, very silly.
Yet there is a logical through line to the disparate elements, providing a rationalist philosophy that can encompass everything as a leaping-off point.
This first half of the show has tightened up as its been circling the world – or maybe it's the hour-long festival time lot – and the added routine about the voice of God bit is a special highlight. And since I first saw this show three months ago, the gratuitous points about the rise of the European right have been toned down, and
This leads into a  follow-up to his old Death Star canteen routine, which delights fans who get the reference.
The final third of his festival set is less focussed; Izzard isn't the first comedian to notice, post-Olympics, that dressage is a daft sport; although his idea of how it could be practically applied is unique.
Finally, he embarks on an Tolkienesque adventure, starting with mocking the author's packed universe of species. The ensuing epic is packed full of callbacks to all his previous routines – possibly at the expense of more new gags – but it gives his set, and indeed the Latitude Comedy Arena, a rounded finish.
Review date: 22 Jul 2013
Reviewed by: Steve Bennett
Reviewed at: Latitude
What a coup for Latitude to land
Recent Reviews
What do you think?