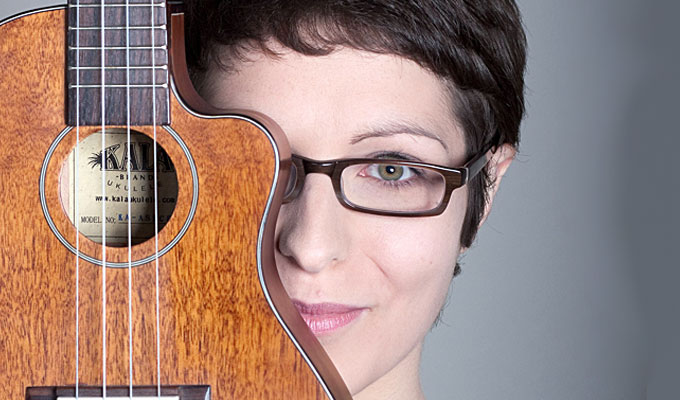 Helen Arney – Original Review
Note: This review is from 2008
Helen Arney
is one of the latest passengers to board comedy's crowded geek train; exchanging bold swagger for a more whimsical, unashamedly educated, lo-fi approach.
But while this relative newcomer has an easily identifiable persona – not to mention an appealingly demure stage presence – her material too often lets her down.
There are a few laboured puns that fall on stony ground, some fruitless digressions, and a rather unfortunate, out-of-character belief that taking abut rape is inherently funny, when it's always the jokes behind any subject that makes it work. She tries to make a virtue of the fact that much of the material falls on stony ground, nonchalantly laughing that she's performing this material for her own benefit, not ours. But it would be better if the laughs came from the jokes, not the excuses.
As such, she never really grasps the audience's attention. From the 'gimme a T…' intro that sounds unconvincing in her mild-mannered hands to the convoluted gags she has to apologetically explain, she can't build up any momentum, however much you might want to like her.
Review date: 18 Nov 2008
Reviewed by: Steve Bennett
Sweetly bookish
Recent Reviews
What do you think?