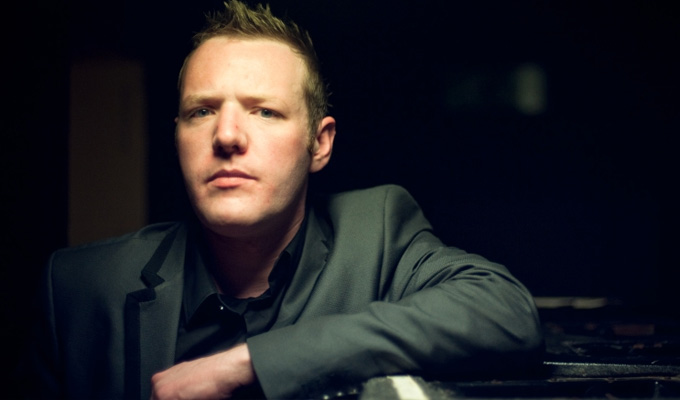 Scott Agnew – Original Review
Note: This review is from 2008
When it comes to comedy, he can have a one-track mind… it's almost all about his sexuality and people's reactions to it – especially in the sectarian quarters of Glasgow, which gives his content an extra edge. He's no mincing queen, nor does he mince his words, making for a bold, brash, barnstorming performance in which he'll describe in hilariously graphic detail the logistical challenges of a gay threesome rather bitch camply about some showbiz figure.
When he does venture away from the material about being gay, he has a deft ability to spin an anecdote and draw out its humour. His tale of two tramps playing 'shite volley', you can imagine coming from Billy Connolly - if only there were a few more gags in it. But what he lacks in efficiency, Agnew makes up for in attention to detail, hugely likeable presence and the sort of powerhouse performance that earned him the Scottish Comedian Of 2008 title.
Review date: 29 Sep 2008
Reviewed by: Steve Bennett
Scott Agnew, an unabashed 'big poof', is a clear audience favourite thanks an enthusiastic performance sweeping away any pockets of reticence. Some of his material drew shrieks of outrage, too, but he just batted it away, taking any squeamish reaction in his sizeable stride.
Recent Reviews
What do you think?