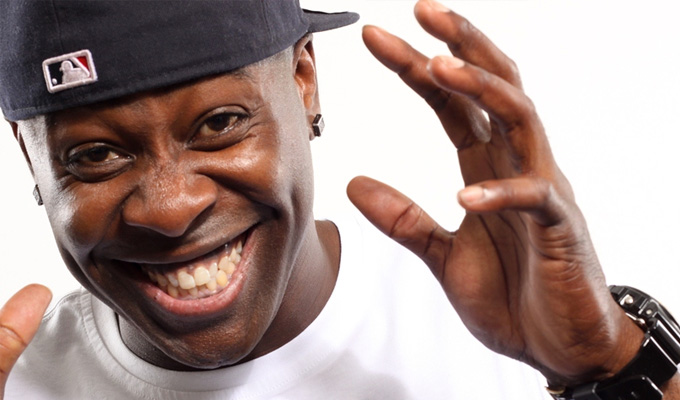 Kojo – Original Review
Note: This review is from 2008
Kojo
the 'UK answer to
Chris Rock
'. Rock might have grounds to sue.
For where Rock has provocative insight and fierce intelligence, Kojo has a repertoire of exaggerated mannerisms with which he illustrates mundane material on unoriginal topics. He's got vast reserves of energy and charisma but too little to say, which means that his charm can slip into hubris, as he can seem overly self-satisfied at some of the less edifying material.
He impersonates black women with attitude, pursing their lips; mocks the elongated warbling of an evangelical choir; and does a couple of comedy accents – a terse African man and a generic 'white people' voice, which is gruff Cockney, overdue revenge, perhaps, for Jim Davidson's hideously offensive Chalkie. But all this delivery doesn't obscure the lack of good content.
When he evokes childhood memories of his dad meting out rough justice, for instance, the punchline is little more than: 'Where was Supernanny then?', which comedically isn't much beyond a real ten-year-old's idle threat to call Childline if he's not allowed to stay up late. Other routines, about him not coming to his girlfriend's aid in the street, or going home with a girl who has a filthy flat, are jumbled in their exposition and don't have much of a payoff.
Review date: 20 Sep 2008
Reviewed by: Steve Bennett
Def Comedy Jam impresario Russell Simmons called
Recent Reviews
What do you think?