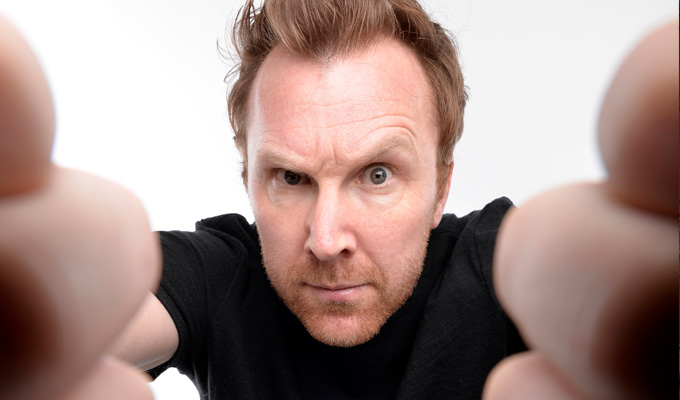 Jason Byrne – Original Review
Note: This review is from 2008
He spits with rage at every irritant, which he sees as a personal affront. Moving from Dublin to rural Ireland, he imagines each country noise is something out to get him, and when his own DIY ends in disaster, it's not his own incompetence that's at fault, but his uncaring wife.
Riffing with the crowd is what he does best, bouncing with imagination and wit off every minor interruption, giving every performance an unbeatable air of spontaneity.
That said, he's got the prepared material to match – especially his superlative closing routine about his wife urging him to go 'gently, gently, gently, gently' in bed.
Review date: 28 Aug 2008
Reviewed by: Steve Bennett
Jason Byrne is a natural when it comes to focussing his Sizewell-sized reserves of energy. The manic performance is larger-than-life, but the frustrations that power them are all-to real. He is a man who seems forever set on throwing a clenched fist of exasperated anger at the world.
Recent Reviews
What do you think?