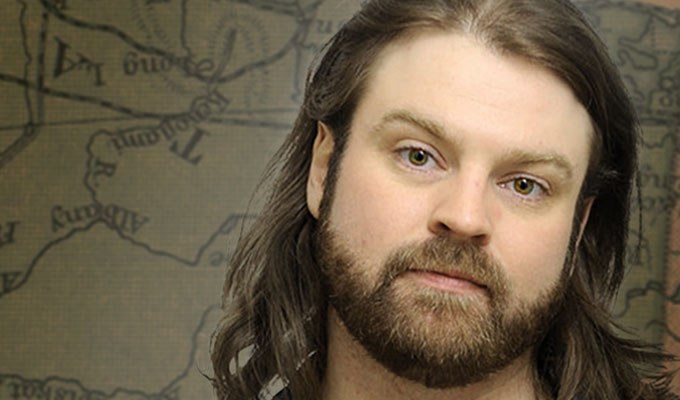 Glenn Wool – Original Review
Note: This review is from 2008
Glenn Wool
has got though several stage personas – and facial hairstyles – in the near decade since he arrived on the British shores. But the evolution has been a triumph, as he has grown to become one of the most exciting acts to grace our fertile comedy circuit.
This masterful, mischievous jester has created the perfect fusion of opinionated big-issue commentary with delightful silliness; using playful mockery to show up the stupidity of the world, rather than earnest polemic.
His signature routine is a brilliantly barnstorming take on the world's religions. Such huge targets may have been the target of anti-Establishment comics for generations, and rightly so, but Wool convincingly makes this field his own; exposing ridiculous, anachronistic ideas not with malice, but a cheeky, amused charm. Likewise his take on the failed Al Qaeda attacks in Britain comes from a clever, funny angle that should shame any lazy comic making easy quips about aggressive Glaswegian baggage handlers.
With his droopy moustache and shaggy hair, he looks like a lumberjack-cum-porn star, and starts with plenty of good-natured banter about a look guaranteed to attract heckles of: '118'. It shows his amiable, laid-back side - but Wool also exudes an unshakeable confidence, manifested in his extravagant posturing.
His cheery rants demand this sort of conviction, meaning he never loses control of the room, even on subjects some might consider 'edgy' – though his relaxed disposition means he never makes a meal of any controversy. But don't think that 'relaxed' equates to sluggish, for Wool is a dynamic performer, hollering and pantomiming his way through his surrealist-tinged routines, meaning his delivery matches the liveliness of his mind.
It makes him an evangelical atheist; an eloquent preacher full of zeal for his passionately-held belief that the world should learn to lighten up a bit. And Amen to that.
Review date: 2 Jan 2008
Reviewed by: Steve Bennett
Canadian
Recent Reviews
What do you think?