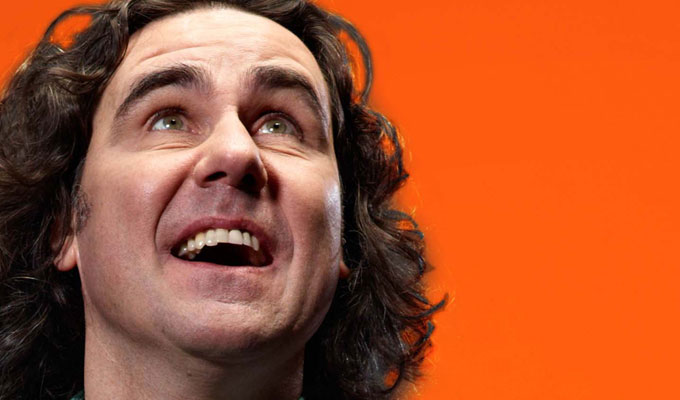 Micky Flanagan – Original Review
Note: This review is from 2007
Micky Flanagan
's ascent from fish market porter to the chi-chi middle classes perfectly matches the social mobility of much of his audience. It means everyone can identify with him, from whatever class, adding to the everyman appeal that's quickly established by his genial, easy-going delivery.
His set is quite a slow-burner, but he has the delivery skills to keep everybody on board as he talks about his experiences, stringing them along as he sets one evocative scene after another. There are plenty of chuckles, if not huge belly laughs, as he wittily describes anything from sex in the Eighties to the stress of being a father.
It's all about the journey he's been on, simultaneously celebrating and mocking both his Cockney, laddish past and his more refined present, as well as reflecting on the way his life's slowing down now he's 42.
Flanagan's appeal is built almost entirely on his laconic, self-deprecating charm, gently coaxing out the humour in the scenes he describes. But it's not just wistful reminiscence, there are more obvious, and cruder, sources of laughs – such as his lament for the lost art of fingering.
The quality of the material may ebb and flow, but it's enjoyable simply to be strung along on his train of thought, with audiences transfixed by his skilful delivery, entertained by his winning manner, and absorbed by the stories he tells. It makes for a rich, satisfying set.
Review date: 22 Nov 2007
Reviewed by: Steve Bennett
It may seem a grandiose thing to say about a self-confessed 'East End Herbert' of a comic, but
Recent Reviews
What do you think?