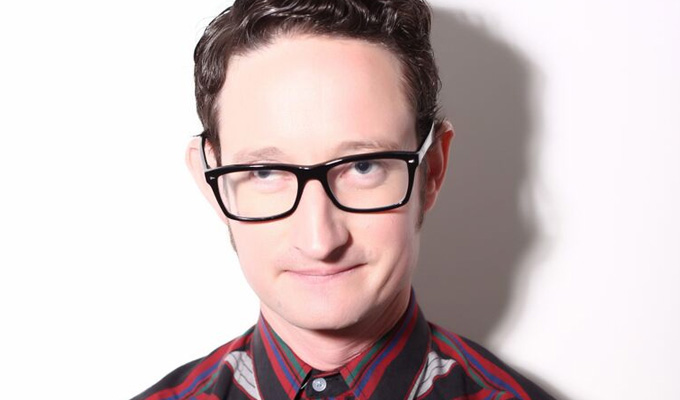 James Dowdeswell – Original Review
Note: This review is from 2007
James Dowdeswell
admits. 'In the street.'
Physically, you can see why this scrawny West Country comic may be a target for the taunters, thanks to his lazy eye and a mop of afro hair that sits uneasily on a white man's head.
You get the impression he's heard all the jokes before, yet he still takes them with good grace. Better yet, he's managed to turn the tables to create a breezily enjoyably set full of well-judged self-deprecation.
What comes across stronger than anything else is the feeling that Dowdeswell is a thoroughly nice guy, with a naturally upbeat disposition and an unaffected stage presence. There are – especially on the lower rungs of the comedy ladder – plenty of stand-ups who think this is enough. But not Dowdeswell; he's crafted a sackful of nice gags to back up this likeable personality. His desire to be friendly even extends to his local tramp, Bartholomew, but that doesn't mean he can't write a nifty one-liner, too.
He's not a ribald roof-raiser, but warm, witty, good company, exuding the attitude of a quietly geeky man at odds with the world. But he also subverts his unthreatening image thanks to an impressive range of vocal impressions; not least his ability to talk like an American hip-hop MC. If you think white Somerset boys can't rap, you should hear his Eminem-style version of Hamlet. Mitch Benn might do something strikingly similar with Macbeth, but you can't deny it's an effective finale to a thoroughly enjoyable set.
Review date: 9 Oct 2007
Reviewed by: Steve Bennett
'I'm the sort of comedian who gets heckled,'
Recent Reviews
What do you think?