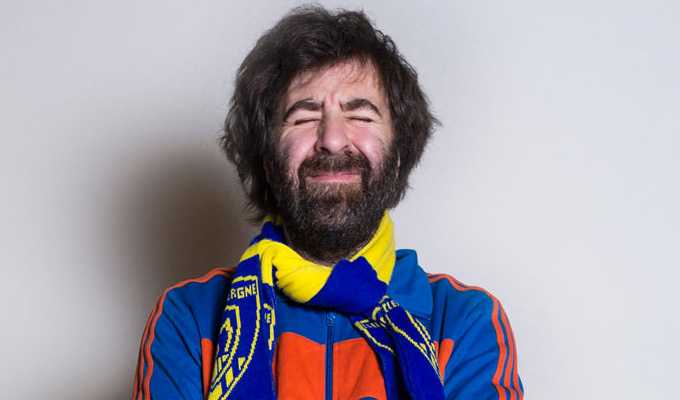 David O'Doherty – Original Review
Note: This review is from 2007
His stated aim is to 'rock our world – in quite a gentle way' with low-fi Yamaha keyboard accompanying songs on such mundane, but personally important, topics as sending a text to the person the text was about.
But he's also an articulate storyteller, spinning yarns that become increasingly expansive, taking in all manner of diversions and personal opinion. The tales, like the songs, are all wonderfully observed, and told with a rare gift for the language.
O'Doherty's humour fits into the slightly nerdish, misfit worldview increasingly adopted by a certain breed of comic; delicate, sweet and thought-provoking rather than aggressive and in-your face. The beguiling Irishman gives the impression of being confused and shambolic, but be in no doubt: this is a cleverly put-together set, with wit to match its warmth.
It's effortlessly charming stuff, and while you might think his quirky, individual style is never going to be up everyone's street, he proves surprisingly adept at winning over almost any audience, proving that broad appeal doesn't mean lowest common denominator.
Review date: 1 Oct 2007
Reviewed by: Steve Bennett
David O'Doherty pretty much writes his own review, describing his patented brand of comedy as 'very low-energy musical whimsy'.
Recent Reviews
What do you think?