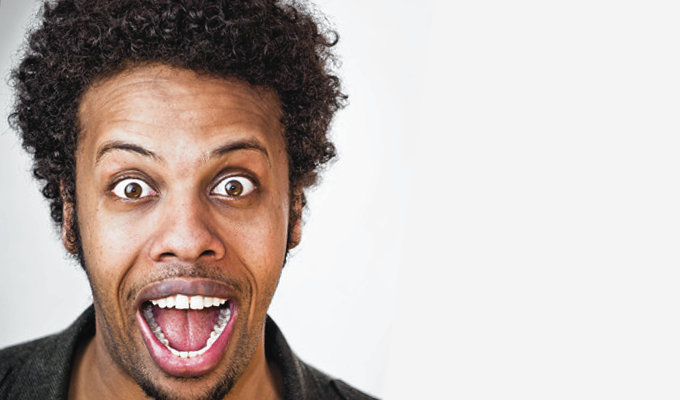 Prince Abdi – Original Review
Note: This review is from 2007
Prince Abdi
claims to be the only Somalian comic working in the UK, even if he brilliantly punctures his own unique-selling-point so as to fit in better.
He has a lovely style in his delivery – pacy, upbeat and infectious – that makes the audience warm to him. Set pieces such as his Bollywood reconstruction capitalise on that energy well.
Review date: 13 Aug 2007
Reviewed by: Steve Bennett
Relative newcomer
Recent Reviews
What do you think?