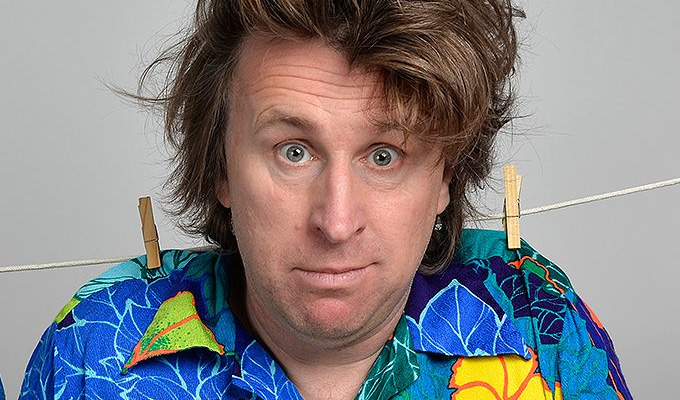 Milton Jones – Original Review
Note: This review is from 2007
His set is mostly puns, certainly, but puns like you've never heard before; skilfully twisting logic as much as the words to steer the audience's collective thoughts one way before swinging in with an unexpected, devastatingly funny, punchline.
Although he looks permanently Dazed and Confused in his hideously garish jumper and electric-shock hair - a bemused, childish weirdo of a persona that fits the material perfectly - Jones has one of the keenest minds in the business.
Sometimes surreal, sometimes making some pertinent observational point, he ruthlessly cuts to the chase, with sleek, efficient lines that don't waste a syllable getting to the gag, which is invariably delivered with perfect timing.
Sometimes it takes a delightful moment or two after the punchline for the penny to drop, but that anticipation only adds to the enjoyment, like the thrill of waiting for a roller-coaster to plummet.
Every one of his brilliant lines is a perfect, eminently quotable gem; the sort of joke everyone tries to remember for the pub later, if only there weren't so many of them that they overload the memory.
Revealingly, too, the gags are so robust they stand up to repeated telling. You can hear his inspired set time and again and always enjoy it afresh, which has to be the sign of genius.
Review date: 1 Feb 2007
Reviewed by: Steve Bennett
Milton Jones is, quite simply, the best one-line merchant in British comedy, and it's a travesty that he's not a household name.
Recent Reviews
What do you think?