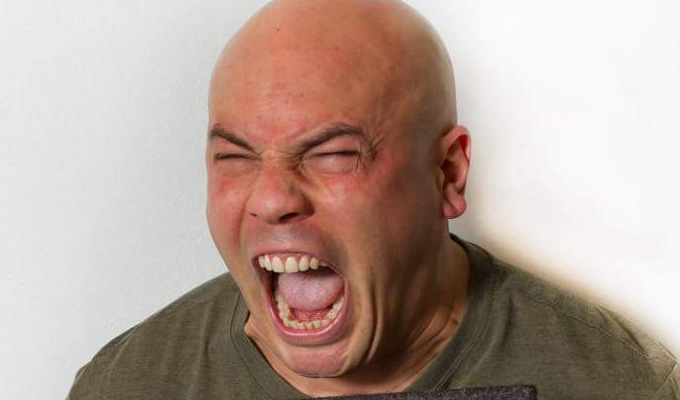 Vince Atta – Original Review
Note: This review is from 2006
Vince Atta
instantly proves himself an unstoppable force, forging a brilliant rapport with the audience through every performance trick in the book.
Within 30 seconds, he's impersonated a Geordie, Gollum and the Churchill dog – none devastatingly original but with a pace and a punch that injects h pure energy into a gig like an intravenous shot of adrenaline.
Atta's strength is certainly his animated energy and ability to created potted characterisations, thanks to an expressive face and ear for accents.
He brings to vivid life every character who inhabits his fast-paced tales, from confused students flooding the streets of his native Manchester to his Cockney ex-girlfriend to a 'pussy'-obssessed nightclub toilet attendant who, it seems, is something of an unheralded local celebrity in the city. I've never encountered him, but in less than a minute of Atta's descriptive material, I felt I knew him well.
Much of Atta's besy material around the realities of life on the multicultural streets of Manchester – he lives on Moss Side's notorious Great Western Street – but told with a light, lively touch.
Atta's forte is likely to be as a compere, but he can certainly deliver a beezily appealing set, too.
Review date: 31 Oct 2006
Reviewed by: Steve Bennett
Despite his relative inexperience,
Recent Reviews
What do you think?