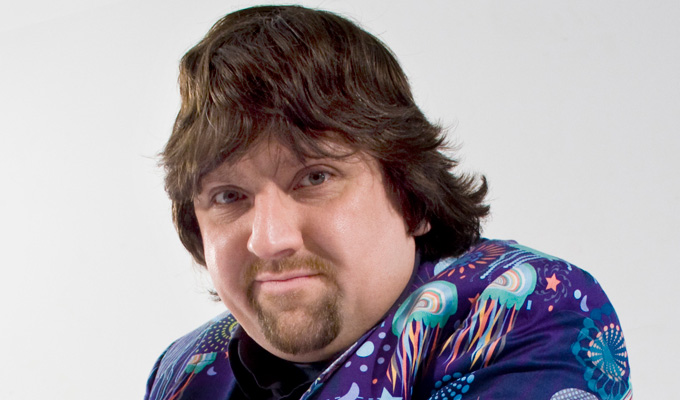 John Cooper – Original Review
Note: This review is from 2006
John Cooper has the audience smiling almost immediately, looking every inch the part of a comic, and he deliberately plays on his distinctively Middle Earthy features.
He has some cracking lines, too, if not quite enough to fully capitalise on the innate likeability and natural good humour that stands him in good stead as a compere.
The cornerstone of his chatty stand-up set is a routine about speed dating and picking up an attractive girl that has a nice pay-off, but is not really punchy enough en route.
He also performs in character sometimes, too, and a favourite is a socially awkward weirdo who shuffles on in a duffle coat, hurriedly finishing off his Ready Salted Hula-Hoops. It heralds an original and appealing monologue, based solely around the Virgin Trains Jazz Connection in-journey entertainment.
It builds up nicely, is genuinely unpredictable and enhanced by his deliberately unsure delivery – a very rewarding outcome from such an apparently slight premise.
Review date: 30 Oct 2006
Reviewed by: Steve Bennett
Recent Reviews
What do you think?