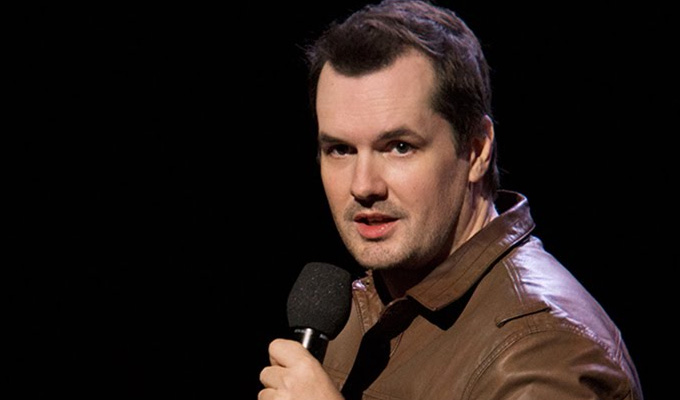 Jim Jefferies – Original Review
Note: This review is from 2006
But somehow he gets away with this taboo-busting tirade and few take genuine offence. Sure you'll hear sharp intakes of breath mixed in with the shocked laughter, but there's never any doubt these are only gags. Maybe it's the sheer audacity of the depths of bad taste to which he'll plunge, or maybe it's his slightly awkward, socially screwed-up persona. Either way, it's obvious he's no role model and his provocative views are not to be taken seriously.
That said, his expletive-doused routine is certainly aimed squarely at the lads, stirring up a raucous reaction to saying the unsayable. In a way, he's captured the jokey spirit of magazines like Loaded without too many of their hideously Neanderthal overtones.
For all the hard-edged vileness that spews from his mouth – sometimes given arms' length distance bye repeating comments from his even less-tactful father - there's something almost endearing about the way he is so desperate to prompt a reaction, and an underlying likeability that is always evident.. And, from the point of view of pure craftsmanship, you can't fault the way some of his gags are skillfully put together and deftly told.
Review date: 8 Oct 2006
Reviewed by: Steve Bennett
Something is very wrong with Jim Jeffries' moral compass, that's for sure. Taken at face value, his flagrantly distasteful set squeezes every trigger of knee-jerk liberal offence. It's a catalogue of PC no-nos: from unabashedly misogynistic gags about women's genitals to mocking the disabled, proving that this coarse Australian considers no topic too impolite to joke about.
Recent Reviews
What do you think?