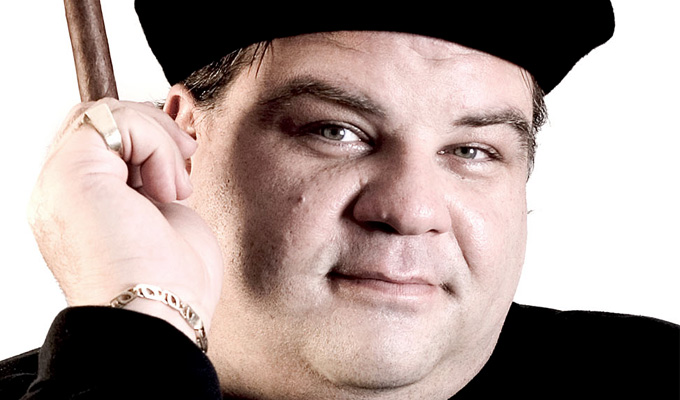 Angelo Tsarouchas – Original Review
Note: This review is from 2006
Angelo Tsarouchas
evokes a rather different transcontinental hybrid: the non-nonsense New York-Italian wiseguy.
On the stage he commands so conclusively, he's constrained neither by the mild-mannered Canadian stereotype nor the need to play up to the 'wacky foreigner' card, instead proving as punchy, brash and intolerant as they come.
This slick veneer, quick tongue and imposing physical presence mean he's virtually impervious to heckles, slapping down any dissent smartly and effectively. There's no doubt that he's master of his own domain, in omnipotent command of all before him.
Behind this all-conquering attitude, however, there's not a huge amount of substance. Instead he prefers to press every familiar button, seemingly unwilling to take any risk by venturing into more original territory. He's fat, Americans are dumb, rural backwaters are just like Deliverance where the chunky guy is first in line to squeal like a pig – oh, and has he ever told you about his funny ethnic parents?
He gets laughs from it - his faultless rhythms and powerful stance means he almost cannot fail – and some of the punchlines do rise above the familiarity of the subject matter.
But while he is solidly entertaining, he plays it way too safe to be worth taking a detour to hear.
Review date: 17 Sep 2006
Reviewed by: Steve Bennett
He may be Greek and Canadian, but
Recent Reviews
What do you think?