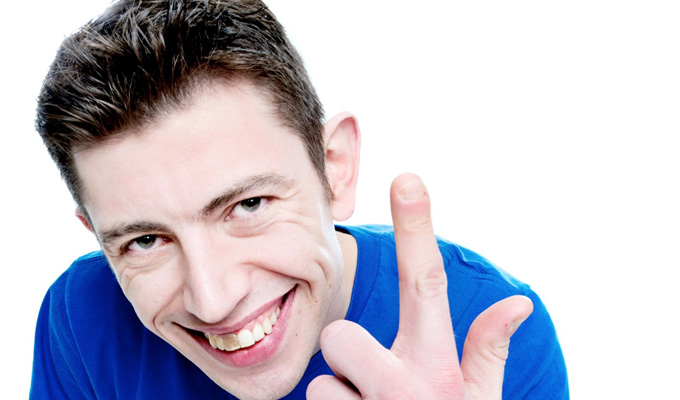 Danny Deegan – Original Review
Note: This review is from 2005
A tricky act to nail down, is Danny Deegan. In the past two years, Chortle has seen him three times –with three different sets, three different styles and three different levels of quality.
One thing's for sure, he has a mature confidence in his abilities. He gives his routines the most sluggish of build-ups, seemingly unperturbed that the laughs aren't instantly forthcoming. When he pulls out all the stops, he can command the audience – though he can also waffle self indulgently, pausing to chat as he meanders too slowly between the punchlines.
But at his best, he's a skilful raconteur, telling entertaining tales of his backwards pal's encounter with a prostitute or of the unlikely fate of Eighties TV star Jan-Michael Vincent, of Airwolf fame.
One of his more recent anecdotes involves the stupidest of student pranks - a Garden Gnome Game in which a group of participants must remain motionless and silent in a stranger's front garden for as long as possible.
There's something of the Dave Gorman about his overearnest examination of such a ridiculous, pointless time-waster. The inventiveness in the set-up, and a couple of neat twists, also add to the quality.
Deegan can offer an entertaining listen, but still feels like a comic in search of the perfect format. But it certainly seems he's making quite an effort to try out different styles and material in an attempt to find the perfect fit.
October 2005
Review date: 27 Oct 2005
Reviewed by: Steve Bennett
What do you think?