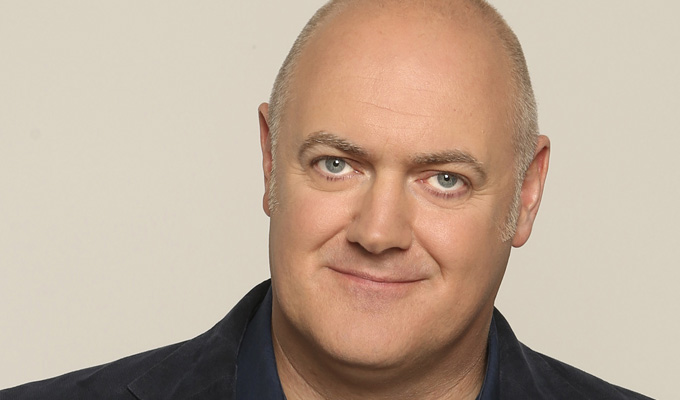 Dara O Briain – Original Review
Note: This review is from 2005
O Briain is one of those stand-ups who just seems to have been hit by the funny stick.
He exudes warmth and spontaneous good humour, and it's always a delight to be entertained by him. Since he's an Irishman, it would be easy to stereotype this unmistakable charm as some sort of innate gift of the gab. But there's keen well-thought-out material behind the blarney.
He uses no gimmicks, other than a naturally fast-talking delivery, no cutting-edge nudging of boundaries .But he talks, you listen and you laugh.
The delivery is relentless - there's no pause button for his comic diatribes - and the material frequently topical, fresh from the day's headlines, but he can also delve into bigger issues: boldly taking the rise out of hundreds of years of Irish struggle, for instance. And there can't be many comics who can cook up a routine about transubstantiation... it's obvious when he mentions it, but who else thought to mention it?
It's a difficult trick to makes stand-up look this easy, but his impressive array of smart observations, deftly delivered, make it all seem so effortless.

Review date: 1 Jun 2005
Reviewed by: Steve Bennett
Recent Reviews
What do you think?