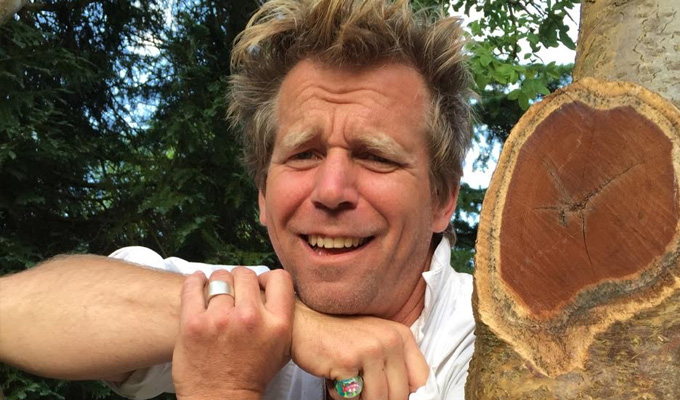 Tony Law – Original Review
Note: This review is from 2005
This off-kilter Canadian affects an acid-casualty bewilderment to life; as if he's just come to in front of the TV and is struggling to make sense of the Discovery Channel with groggy head and foggy eyes.
His is hardly what you'd call a straightforward set, rather it's strange and surreal ­ and without the relative comforts of familiarity an old absurdist hand like Eddie Izzard might provide.
Instead the mood hovers in uncomfortably curious space between the spontaneous, the random and the rehearsed. There's a lot of stomping around and striking poses with the microphone, not to mention adopting an odd, wistful accent from time to time ­ even if none of this posturing quite connects to the audience.
But while this leaves a majority of people as confused as he appears to be, there's also a core who absolutely adore it. Youngish and female in the main ­ and his quirkily cool appearance can't hinder that ­ they lap up every non sequiteur that he releases into the ether.
Such adoration is not without justification. For behind all this spaced-out weirdness is some deceptively ingenious material, with Law's finest lines the obvious product of an inspired and intelligent comic mind. Not that he could ever spoil his drifter persona by knowingly acknowledging the brilliance of any of them, of course.
A strange fish then, with an act that's hard to nail down and equally hard to unreservedly enjoy, despite the obvious flashes of brilliance. But you can certainly see the cogs of comic invention grinding away, and that you have to salute.
Review date: 1 Jan 2005
Reviewed by: Steve Bennett
Recent Reviews
What do you think?