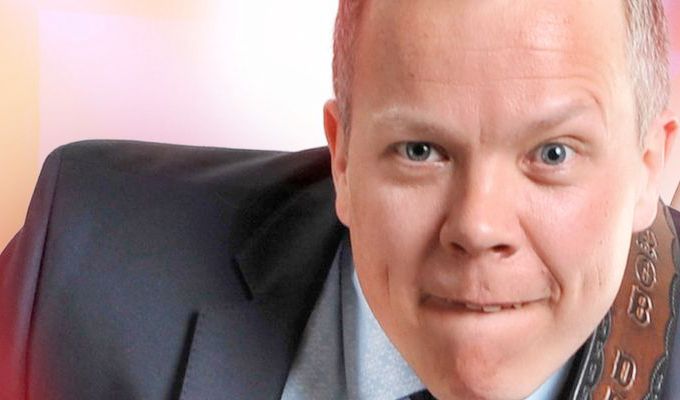 Rob Deering – Original Review
Note: This review is from 2004
There's something delightfully unfashionable about Rob Deering. Where the prevailing wisdom is that stand-ups should look deep inside their own psyche to craft a uniquely personal viewpoint, this easy-going act is driven by nothing more than a desire to entertain. And by that measure he's a brilliant success.
His audience rapport is in the Eric Morecambe league, with a natural, non-threatening geniality that only the hardest of hearts wouldn't warm to.
He capitalises on this God-given gift with a playful, often downright silly, set which also uses a guitar and one hilariously employed prop (the front page of the Guardian) to bolster the feelgood factor even further.
As he knocks out James Bond themes and rock riffs to order, it's hard to deny that Deering's act doesn't have its more gimmicky elements - but he's forgiven because he makes the sometimes slight material so fabulously entertaining. And, when you're least expecting it, he slips in something with the slightest hint of an edge, almost unnoticed.
That's because another of his great strengths is misdirection: you're having so much fun bounding along on his stream of good humour that you don't stop to think where the jokes are coming from, so they can, and often do, catch you off-guard.
A genuine joy, and certainly a member of the elite Premiership of guitar-based acts who are actually funny, Deering is certainly well on his way to earning the sobriquet 'much-loved entertainer'.

Review date: 1 Apr 2004
Reviewed by: Steve Bennett
Recent Reviews
What do you think?