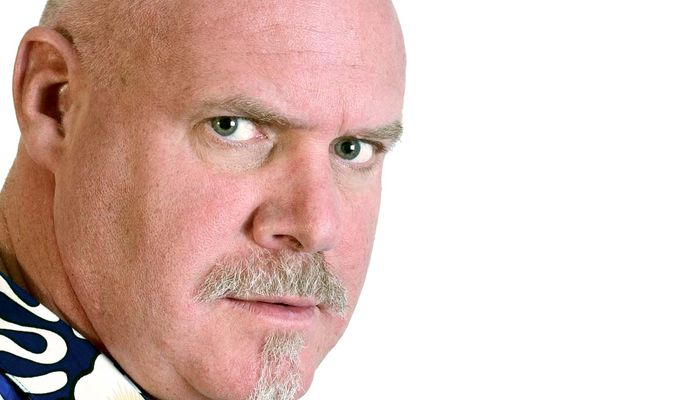 Colin Cole – Original Review
Note: This review is from 2004
At 6ft 7in and built like a whole block of brick outhouses, this Australian comedy behemoth dominates the stage. But it's not just a physical command of the space, as he soon demonstrates a quick banter and natural wit that draws in the willing audience.
But, at least to a certain extent, he squanders his natural advantage. Some of the subjects he covers don't do him any justice, especially the overfamiliar routine about airline safety, and he seems to find creaking old gags irresistible. Some, I'm sure, date from the early Monkhouse era: "So I asked he what she wanted to drink. She said, 'I guess I'll have a champagne.' I said, 'Guess again.'"
Not that you would be able to date the material if you didn't know any better, as he delivers it all with a fresh vigour, not to mention a winningly mocking manner - and the occasional prop. And when he applies those enviable performance skills to covers less generic material, his spirited set can really rock.
Review date: 4 Feb 2004
Reviewed by: Steve Bennett
Recent Reviews
What do you think?