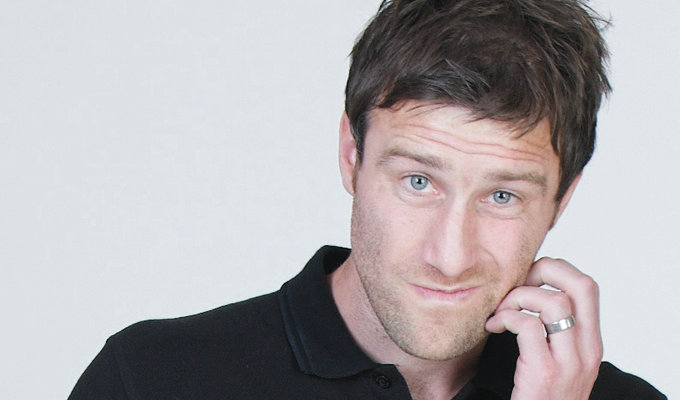 Andrew Bird – Original Review
Note: This review is from 2004
Andrew Bird
.
Fast, fluid and animated, you might mistake his relentless chatter for a spontaneous stream of consciousness, were it not so effortlessly reliable in generating laughs. The material is occasionally a little laddish, but mostly it relies on accessible 'everyman' stories from his own life.
Bird's attitude to life is quite childlike; not just in the way he can still find stupid joy in simple pleasures, but mostly because he's brimming with the sort of smartarse backchat that's every sullen teenager's only weapon against illogical authority.
His anecdotes and exasperated tongue-in-cheek rants are underpinned with a subtly incredulous sarcasm, perpetually asking 'how could they be so dumb?'
The set's wide-ranging as he flits like a bird – appropriately enough – between tales and observations, as if each segment of the set has only just occurred to him.
But, in fact, this peripatetic manner – combined with the speed of his non-stop delivery proves a very effective device to hold the audience's rapt attention.
Throughout his relaxed, chummy set, any effort he's putting in is well disguised; and it's that which makes him such undeniably good company.
Review date: 1 Jan 2004
Reviewed by: Steve Bennett
If the 'mates chatting down the pub' style of conversational comedy is your bag, you can't go far wrong with
Recent Reviews
What do you think?