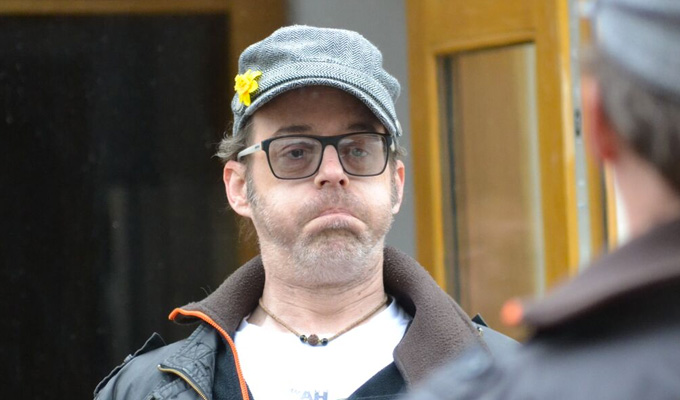 Seymour Mace – Original Review
Note: This review is from 2003
Johnny Vegas
sitcom Ideal, cuts an appealingly quirky presence with his awkward appearance, childish sheriff's badge and a cheap suit that fits him as badly as he fits the world around him.
At his best, Mace capitalises on this obvious outsider status very well with an offbeat set that mixes the surreal, the punny and the observational.
But the nervous, dislocated energy that drives the set is a double-edged sword. When the audience don't buy into the conceit, he looks vulnerable and unsure, without enough conviction in his material to truly sell it to reluctant ears. When Chortle last saw him, the crowd was particularly unresponsive – but a comic with nearly seven years' standing should own the stage better than he did.
Also, while his best ideas are wittily inventive, others are more pedestrian, not really in keeping with the slightly weird character he presents. Other segments yet, including most notably a bit about air fresheners in toilets, have been done before.
Mace still possesses many of the intriguing elements that made him seem such an exciting prospect when he first burst onto the scene through a highly-rewarded corporate new act competition in 2001.
But he also still possess some of the weaknesses you could forgive of a new act, but not an established one.
Review date: 1 Nov 2003
Reviewed by: Steve Bennett
Seymour Mace, best known for his twin roles as Craig and Steve in the
Recent Reviews
What do you think?