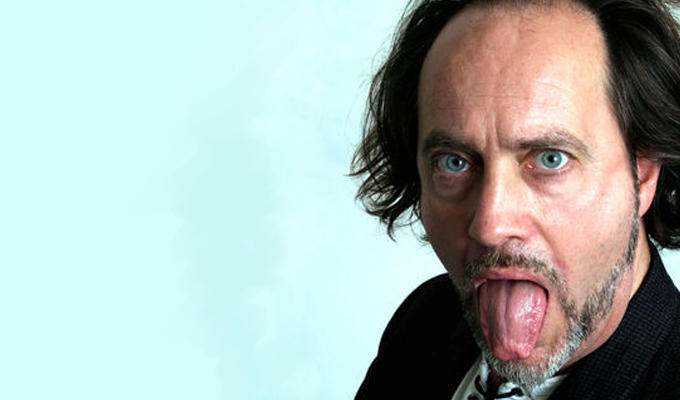 Ian Cognito – Original Review
Note: This review is from 2002
Aggressive, unpredictable, confrontational and sometimes downright nasty - the adjectives that spring to mind to describe Cognito aren't those usually associated with a jolly stand-up comedian. Thankfully, though, 'bloody funny' is top of the list
Banned from more than a dozen comedy clubs because of his irascible behaviour, Cognito delights in playing with audience's sensibilities. He'll win cheers with an emotive speech against domestic violence - then puncture it by suggesting Posh Spice deserves a good slap. And the supposedly liberal-minded comedy crowd have a good laugh.
It's with this wind-up material that Cognito excels, though he's not beyond a good knob gag, and when on form he is unbeatable.
Very occassionally his drive to shock sacrifices laughs for controversy. But for the most part, Cognito's electrifying bitterness lends a genuine edge to his act - a facet often missing in an increasingly commercial comedy landscape.
Review date: 17 Apr 2002
Reviewed by: Steve Bennett
Recent Reviews
What do you think?