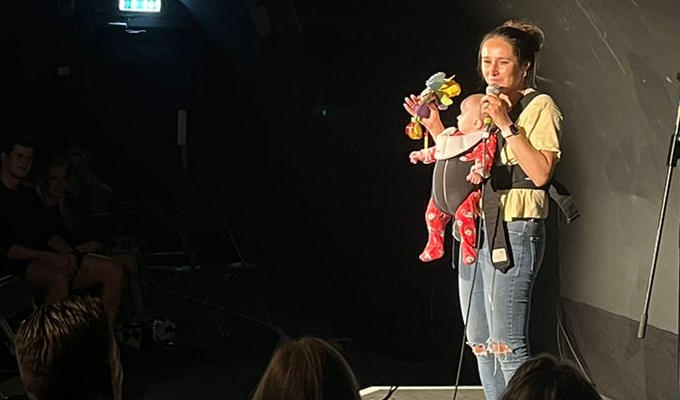 Is this the Fringe's youngest performer?
You have to start young to make it in comedy these days… and Edinburgh Fringe stand-up Vivienne Kay has got her five-month-old daughter on stage already.
The baby made her Fringe debut at Undebelly Cowgate on Thursday after mum's childcare fell through at the last minute on the day of the first show.
'The only thing I could think to do was to take her on stage with me,' Kay told Chortle.
'I've seen comedians such as Katherine Ryan have a baby with them but they've always seemed to be asleep! In my case it was a case of entertaining both my baby, and the audience. It felt like rubbing your belly and patting your head at the same time.
'But my baby survived to tell the tale, as did I, and the audience seemed to enjoy the extra performer.;
Kay is performing in the AAA Stand-Up at Underbelly show alongside Kuan-wen Huang, Philipp Carl Kostelecky– and maybe her daughter – at 5.50pm daily.
Published: 6 Aug 2022
Recent Punching Up
What do you think?