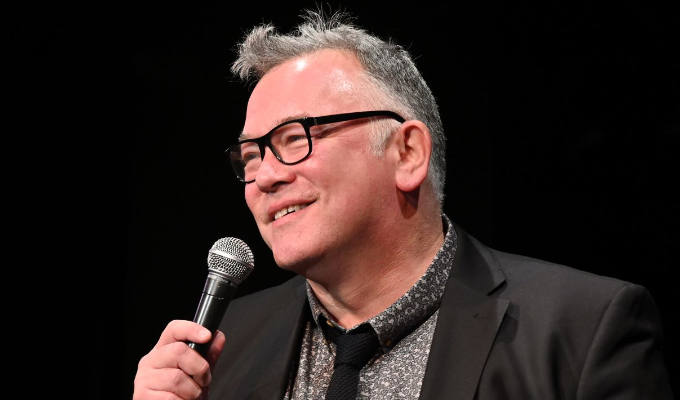 Stewart Lee vs Tunbridge Wells
Stewart Lee has angered some Tunbridge Wells residents after saying the well-to-do Kent town has a reputation for 'arrogance and ignorance'.
The local MP, council leader and newspaper have all spoken out after the comedian derided their hometown in an interview designed to promote his forthcoming show there.
When asked by The Times Of Tunbridge Wells if he was looking forward to the gig, he replied: 'Not really. I enjoy most places though… but there are a couple of places in the UK that I always worry about.'
He said Tunbridge Wells was one of them, adding that it 'has this reputation, doesn't it – for embodying both arrogance and ignorance simultaneously?
'I probably won't come here again after this tour. A man has to know his limitations.
'But I know coming to Tunbridge Wells is important to the people there that do like me, so one comes back like a loyal dog to its own vomit.'
The town has long been parodied for its 'Disgusted of Tunbridge Wells' stereotype of perpetually furious middle-class conservatives writing anonymous letters to newspapers.
In response to Lee's comments council leader Tom Dawlings said: 'It's disappointing to hear views seemingly based entirely on the stereotypical reactionary who signs off as Disgusted from Tunbridge Wells.'
But local MP Greg Clark shrugged off the comments, saying: 'We don't want to be the same as everywhere else But, that doesn't make us arrogant. In reality, we are generous and broad-minded and don't mind being teased about our famous stereotype. It's one reason I hope that Stewart Lee will come again – I've seen him perform many times and enjoy his creativity and originality.'
However, the newspaper remained furious about the perceived slur, putting the word 'joke' in quotation marks when it noted that Lee added, 'presumably as a "joke", "I believe Tunbridge Wells is the only town to have been twinned with a branch of Carluccio's'"
Its report added snippily: 'Stewart Lee, whose career has been on the wane since splitting with comedian Richard Herring, now struggles to fill small venues. His planned show for the 100-seat Assembly Hall on May 12 is yet to sell-out.'
However, that sentence will do nothing to dispel the reputation for ignorance – as the venue actually has 1,000 seats, and Lee appears to have sold about 700 of them, based on what's still available on the Assembly Hall website.
Published: 28 Apr 2022
Recent Punching Up
What do you think?