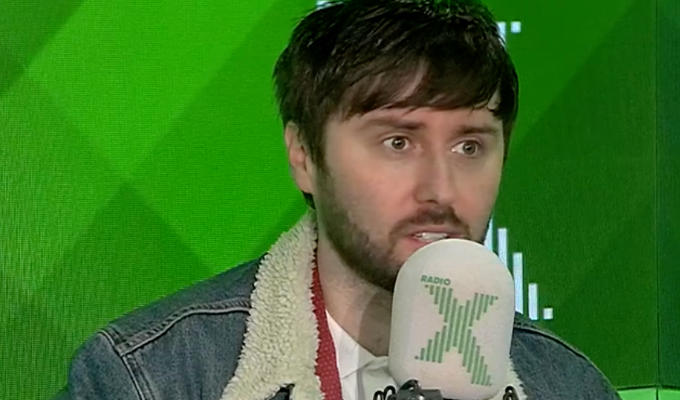 'There's not enough money in the world to make me return to the Inbetweeners'
Any lingering hopes of an Inbetweeners reunion have been crushed by star James Buckley.
The actor, who played Jay Cartwright in the hugely successful comedy, has said there's 'not enough money in the world' to lure him back to the role.
However, it's not that he hated working alongside co-stars Simon Bird (Will Mckenzie) Joe Thomas (Simon Cooper), and Blake Harrison (Neil Sutherland) – but rather he loved it too much.
Speaking to Chris Moyles on his Radio X show, Buckley said of the comedy: 'I don't wanna go near it anymore. Not because I don't think I would have an amazing time doing it, because I know I would... I love the boys, I love the writers.
'Doing The Inbetweeners was the best job in the world. All we did was muck around all day long and they filmed us doing it, and at the end of the day, we might have had an episode or a TV, you know, or a film or something.
'It was the best job in the world. But it might - you know, as I'm getting older - it's looking like it might be the only thing that I do professionally that is universally loved.
'There's not enough money in the world for me to spoil that.'
The teen sitcom originally aired on E4 from 2008 until 2010 and spawned two hit movies. The cast previously reunited for a disastrous reminiscence show, Fwends Reunited, hosted by Jimmy Carr in 2019 which was so badly received that Buckley issued an apology via Twitter.
Buckley is now a prominent Twitch streamer and YouTuber.
Published: 14 Jan 2022
What do you think?