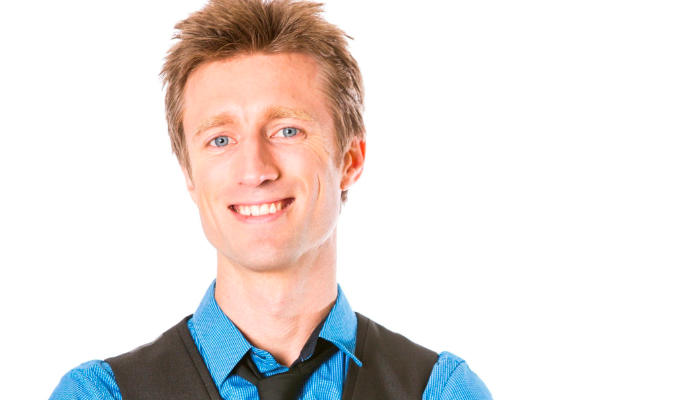 Sammy J trolls himself...
Some people say they are their own worst critic. In the case of Australian comedian Sammy J it might just be true.
The comedian has taken to trolling himself through the pages of Melbourne newspaper Age, writing letters to their Green Guide supplement slamming his own performance on the local radio station - but using his real surname of McMillan.
'Really? Another year of Sammy J for Breakfast on ABC Radio Melbourne?' he wrote in one.
'The last thing I want to hear in the morning is a neurotic so-called "comedian" bumbling his way through on my taxpayer dollar. He mispronounces words; he constantly gets the time wrong; and he doesn't even have the courage to use his real name.'
And he ended the missive calling for the return of his predecessor Red Symons.
My finest work. https://t.co/Ggd5Ssorjr

— Sammy J (@sammyjcomedian) January 20, 2021
But although Sammy J and the ABC tweeted the letter when it appeared early in the year, it seems The Age haven't wised up.
For today they published another letter from Sam McMillan, apparently warming to the breakfast host.
'I'm loathe to admit it, but I'm slowly coming around to Sammy J on ABC Radio Melbourne, he wrote.
'He has tempered his self-indulgent behaviour, greatly improved his diction and seems to have stuck a nice balance between confident broadcaster and neurotic twerp. But why, oh why, does he continue to hide behind a pseudonym?'
I wrote another Green Guide letter this week. I'm slowly coming around to myself. @abcmelbourne pic.twitter.com/1HdSedf59q

— Sammy J (@sammyjcomedian) May 13, 2021
Published: 13 May 2021
Recent Punching Up
What do you think?