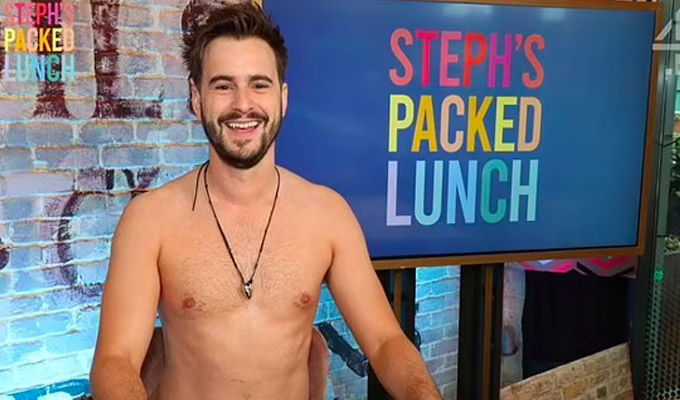 Luke Kempner goes naked on live TV
Luke Kempner stripped naked on live TV today.
The comedian appeared on Steph's Packed Lunch without his clothes in honour of a segment about naturism.
And he even read the One O'Clock Views section of the Channel 4 show in the nude.
Host Steph McGovern 38, and her guests – the actress Gemma Atkinson, 38, and politician Alan Johnson, 70 - also peeled off in the Leeds studio - albeit very briefly.
They stripped in empathy with Stephanie McManus, who appeared on the show to talk about how she had embraced naturism after struggling with an eating disorder.
It's not the first time Kempner has appeared topless, as he impersonated Olympic diver Tom Daley in a 2012 video on YouTube:
Published: 7 May 2021
Recent Punching Up
What do you think?