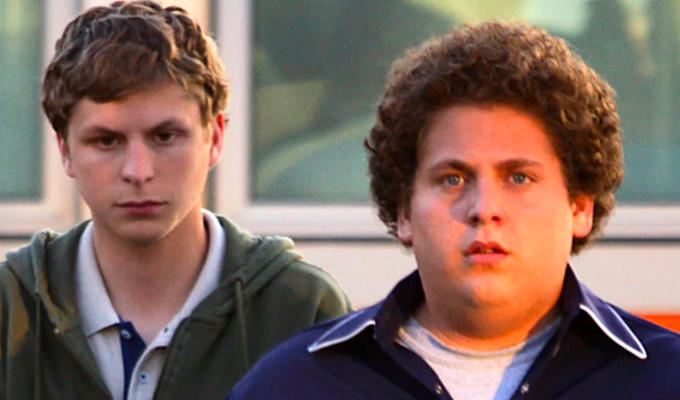 Is Superbad the funniest movie ever?
Superbad has been named the funniest comedy film of all time, according to a new study.
But the methodology of the report of OnBuy Movies was unusual: looking for the number of review containing synonyms for 'funny'.
By that measure, the 2007 Jonah Hill and Michael Cera offering topped the charts with 248 positive write-ups – beating films that scored a higher critical rating on the movie database.
In second place came Deadpool, with 233 reviews mentioning it was funny, even though its overall rating of 8 out of 10 beats Superbad's 7.6.
Scott Pilgrim vs. the World came in third place, with 230 positive reviews, followed by Mean Girls and the original Ghostbusters.
The researchers compiled their scores from a list of the top 125 most popular movies with comedy listed as a genre on IMDb
But some classics of the genre, including Life Of Brian, Airplane! and This Is Spinal Tap failed to make their top 20.
Published: 28 Apr 2021
Recent Punching Up
What do you think?