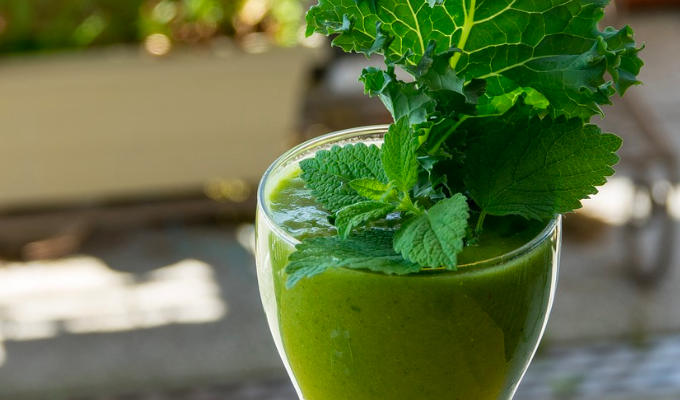 How to improve that kale smoothie...
Tweets of the week
Just peed so much that a little laugh came out.

— GlennyRodge (@GlennyRodge) February 13, 2021
I was born a female. I identify as a female. But according to Tesco's sticky toffee pudding I'm a family of four.

— Kazz (@KazzJenkins) February 18, 2021
When I realised I'd given my dominatrix the wrong address, I was left kicking myself.

— Olaf Falafel (@OFalafel) February 19, 2021
wife: have you seen the dog bowl?

me: *imagining it* no but I want to

— Adam Cerious (@Browtweaten) February 17, 2021
MAKE your kale smoothie that bit more enjoyable by hurling it into a canal and eating a whole banoffee pie instead. @TwopTwips

— Jason (@NickMotown) February 16, 2021
Who called them litters of piglets instead of gangs of new pork

— Richie K. (@AtRichieK) February 14, 2021
Anne Robinson to become the new face of Countdown, just 10 years after becoming the new face of Anne Robinson.

— Have I Got News For You (@haveigotnews) February 16, 2021
Capitalist: Hi

Anti-Capitalist: hi

— Adam (@adamgreattweet) February 18, 2021
A priest, an imam and a rabbit walk into the hospital to donate blood.

"What's your blood group?" asks the nurse.

"I think I'm a type O," replies the rabbit.

— James Booth (@jtjbooth) February 19, 2021
Published: 19 Feb 2021
Recent Punching Up
What do you think?