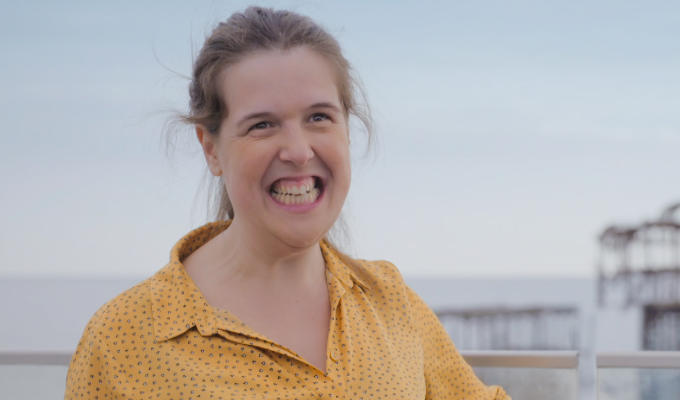 Homeschooling's not going well...
Tweets of the week
I really think Johnson could have a future in TV commissioning. Nearly a year ago some clever people pitched the idea of Covid testing at our borders and now he's announced we're going to do it.

— Izzy Mant 💙 (@Izzymant) January 8, 2021
the person with the nuclear codes has been deemed too dangerous to have a twitter account

— joe (@JoePerticone) January 7, 2021
D.C. Police Lose Control Of Rioting Trump Supporters After Hundreds Of Officers Called Away To Deal With Black Jaywalker https://t.co/B90PyPED91 pic.twitter.com/zz0ZsnKEbr

— The Onion (@TheOnion) January 6, 2021
I love the smell of anything in the morning, under the circumstances.

— paul bassett davies (@thewritertype) January 5, 2021
Day four of homeschooling, my dad is teaching me idioms. I'm taking to it like a duck in a China shop.

— Rosie Jones (@josierones) January 8, 2021
Tired in the middle of the day?

There's a nap for that.

— Julian Lee (@JulianLeeComedy) January 7, 2021
WOAH BLACK BETTY pic.twitter.com/Q0WM94s6ku

— Darren Dutton (@Darren_Dutton) January 4, 2021
It all starts innocently enough, mixing chocolate and Rice Krispies, but before you know it you're adding raisins and marshmallows - it's a rocky road.

— Olaf Falafel (@OFalafel) January 6, 2021
Thinking of organising a 2-day athletic event in which each competitor has to drink the most coffee.

I'll call it a Decafflon.

Who's in?

— 𝙻𝙴𝙴 𝙱𝚁𝙰𝙲𝙴 (@bracealmighty) January 8, 2021
This year I'm doing Vagueanuary, I've given something up, I'm just not sure what it is.

— Gary Delaney (@GaryDelaney) January 5, 2021
Published: 8 Jan 2021
What do you think?