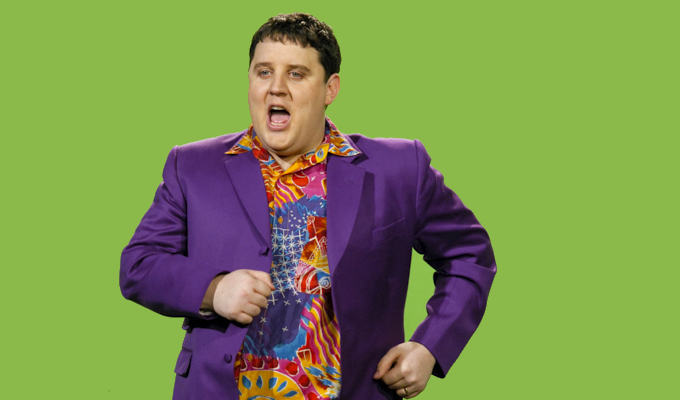 Making an exhibition of himself...
The purple suit Peter Kay famously wore in the video for the 2005 Comic Relief single (Is This The Way To) Amarillo has been saved for the nation.
An Arts Council grant helped Blackpool's new Showtown entertainment museum acquire the outfit, which is described as an 'important item of comedy history'.
It will now go on display when the attraction opens in 2022.
The suit was sold in 2005 to raise funds for Bolton Hospice, and remained in privae hands until it was put up for sale earlier this year. It is not known how much it fetched, but five years ago it was listed on a memorabilia site for sale at £7,979.
Showtown curator Emma Heslewood, said: 'Peter Kay never fails to make the nation laugh and his connection to Blackpool is significant. As the first museum of fun and entertainment securing the suit, the most recognisable outfit associated with Peter Kay, is a dream come true.'
She also said its appearance on the BBC's Big Night In on April 23, at the height of the first lockdown, gave the item extra relevance.
'Museums all across the country are documenting the pandemic and this suit is definitely now part of the story of 2020.'
Published: 17 Dec 2020
What do you think?