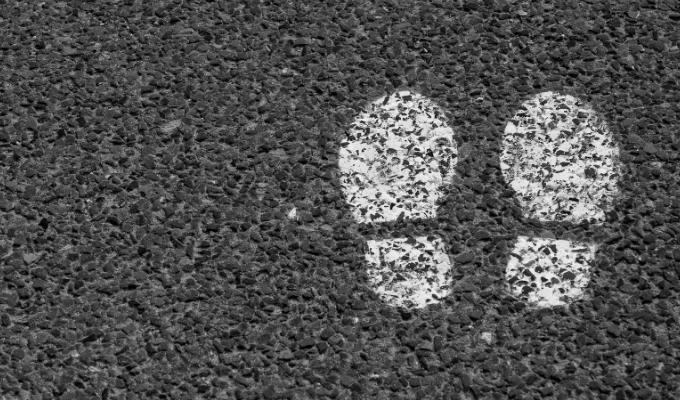 My neighbour paints the social distancing markings...
Tweets of the week
New Covid19 restrictions:

Medium low high tier:
You can throw a satsuma at a cow.
You can sit in a dodgem car with an architect

Small large tier:
It is illegal to go to a birthday party with Werner Herzog

Tall spatula tier:
A household of 6 can take a bag of cement to a canal

— Joe Heenan (@joeheenan) October 13, 2020
Trainee suicide bombers practice on blow-up dolls.

— Phil The Writer (@philswales) October 16, 2020
Given that guilty feet have got no rhythm, the prison disco went remarkably well

— Sanjeev Kohli (@govindajeggy) October 11, 2020
Tim Vine (@RealTimVine) October 12, 2020
My next door neighbour got a job painting the social distancing markings, you can say what you like about Trevor but at least you know where you stand with him.

— Olaf Falafel (@OFalafel) October 15, 2020
Published: 16 Oct 2020
Recent Punching Up
What do you think?