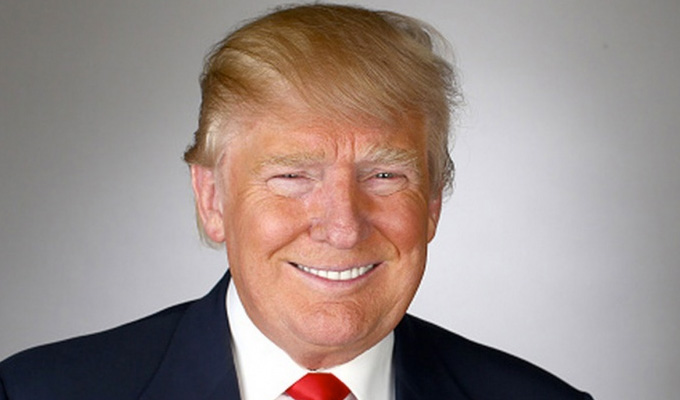 So Trump got Covid...
Tweets of the week
Breaking: Trump says he cannot release the results of his Covid test because they are under audit

— Sarah Cooper (@sarahcpr) October 2, 2020
"It's the Hope Hicks that kills you" - old saying

— James Serafinowicz (@flidby) October 2, 2020
Wishing the President a speedy recovfefe

— Mark Humphries (@markhumphries) October 2, 2020
Probably the first time he's passed a test without sending someone else to take it for him.

— Nick Revell (@TheNickRevell) October 2, 2020
If your first reaction to hearing Trump getting the virus this morning was to make a joke, you are a bad person because I slept in and you took all the best material.

— . (@twlldun) October 2, 2020
I hear proofreading is being abolished.

Is nothing scared?

— Phil The Writer (@philswales) September 26, 2020
People are mocking me for spending thousands of pounds on a levitation course, but I'm just going to rise above it.

— Skillsmcgill (@skillsmcgill) September 30, 2020
yes, sharks can outswim you. but you can outrun sharks. so far in a triathlon you're square. all comes down to who's the faster cyclist

— Abbie (@AbbieEvansXO) October 1, 2020
Catch-2020: The shop selling masks won't let me in without a mask

— Andy Ryan (@ItsAndyRyan) October 2, 2020
That debate was the worst thing I've ever seen & I was in The Star Wars Holiday Special.

— Mark Hamill (@HamillHimself) September 30, 2020
Published: 2 Oct 2020
Recent Punching Up
What do you think?