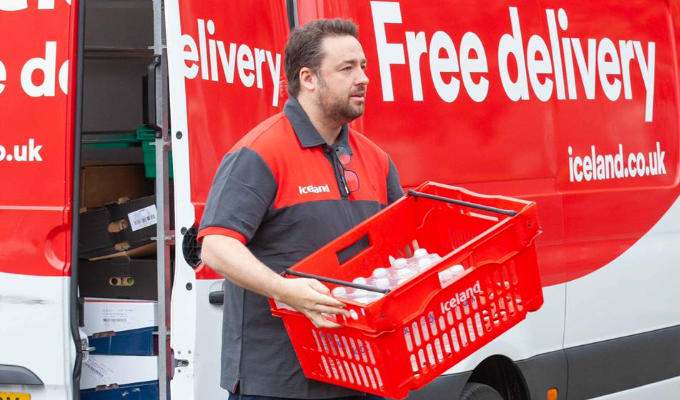 'Just call him Jason Van-ford'
Jason Manford has landed some work at Iceland after being turned down by Tesco.
The comic did a shift as a driver for the frozen food giant around Manchester yesterday in exchange for a donation to two of his favourite charities.
He wrote on Facebook: 'Thanks to the staff at Iceland Foods for being so welcoming today, was a fun morning delivering to your lovely customers.
And while he worked for Iceland, the company tried its hand at comedy, tweeting: 'Just call him Jason Van-ford.'
Manford genuinely applied for a job with Tesco during the pandemic but missed the deadline, prompting Iceland to make its offer.
Donations went to the Children's Adventure Farm, which provides short breaks and day trips for children in need, and Manchester food charity The Bread and Butter Thing
Published: 17 Jun 2020
What do you think?