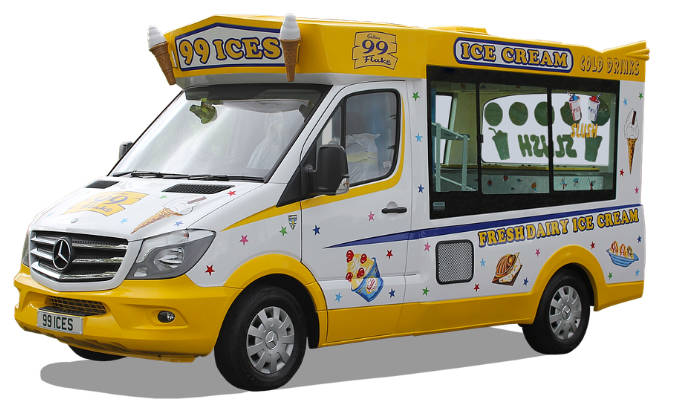 Support for the perverted ice cream men...
Tweets of the week
The 60s boxer with the worst flatulence was Gaseous Clay.

— Julian Lee (@JulianLeeComedy) May 22, 2020
When I first started my support group for perverted ice cream men, they came in their hundreds and thousands.

— GlennyRodge (@GlennyRodge) May 18, 2020
You may mock me for my new habit of writing 'STAY SAFE!' at the end of emails, but I like to think I've stopped at least one person from shoving a scorpion down their pants. "Wait, Chris said 'stay safe!' This doesn't feel like a very safe thing to do. Back in your box, Stingy!"

— Chris Hewitt (@ChrisHewitt) May 20, 2020
Which American citizen was involved in this law case?

Ron Gansers only pic.twitter.com/beaIs2na70

— Dave Gorman (@DaveGorman) May 20, 2020
Forecast: having sharp, pointed buttocks

— Moose Allain Ꙭ (@MooseAllain) May 22, 2020
Does anybody know the long term exit strategy for the clapping thing?

— Gareth (@Cadmarch) May 21, 2020
Wait for it 🤣🤣 pic.twitter.com/lzoGGqT27A

— Jake (@jakepwilkins) May 20, 2020
Published: 22 May 2020
Recent Punching Up
What do you think?