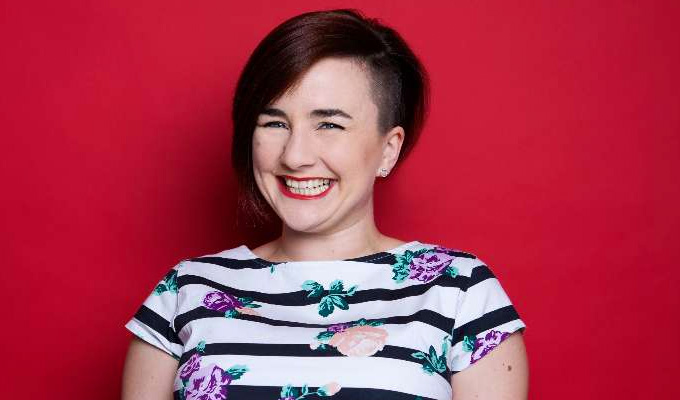 Penned up
Stand-up Laura Lexx is surely not the only person killing time during the lockdown by writing a novel.
But in a twist, the comedian is crowdsourcing the plot, getting her audience to suggest key story points each nigh.
The idea came about after she began reading an apocalyptic book that she wrote years ago, entitled As We Know It, live on YouTube over a series of installments.
She explained: 'When we started nearing the end of the book people were getting sad because it had become part of their day. So I suggested to them that maybe we could carry the story on beyond the book and there was a lot of emoji nodding."
'I toyed with the idea of trying to write a new book, but realised that publishing each chapter as I wrote would be a nightmare in terms of adapting structure and developing a full story properly, so I came up with another audience involvement idea."
'First, I ran a Twitter poll asking where people would like the first chapter to begin. The winning option was Bath, but there was some confusion as to whether that was a bath or Bath so we plumped for a bath in Bath! I wrote a chapter and then read it aloud on Monday night.
'We had a great time, and, at the end of the chapter, I asked listeners to vote on why the main character had moved to Bath. They had until the next morning to vote and then I wrote the next chapter, which we read that night and I gave them another vote."
'So, the idea is every day I write a chapter, but the plot is being propelled by their decisions in the overnight voting. It's fun and fresh and communal. There's always a lot of chat and interaction in the live comments as I'm reading and it's turning into a fun little club.'
Laura's new story is unfolding here, live-streamed at 8pm daily:
Published: 17 Apr 2020
What do you think?