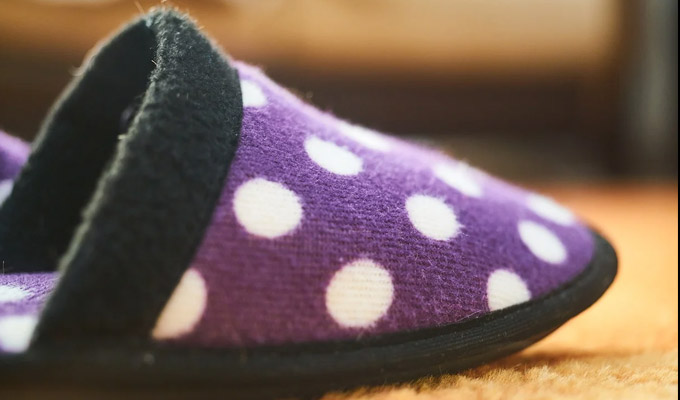 I've got some great new slippers...
Tweets of the week
I'm a big fan of the Irish goodbye. Which goes without saying.

— William Stone (@itswilliamstone) April 2, 2020
Thirty days hath September,
April, June, and November,
all the rest have thirty-one
Except March which has 8000

— brandAn is good (@LeBearGirdle) March 29, 2020
This really is the perfect time to raise taxes on the super-rich. "If you tax them, they'll just leave the country", will they? How? On a fucking pedalo?

— Ed Morrish (@edmorrish) April 2, 2020
I've got some great new memory foam slippers. The trouble is I'll be f***ed if I can remember where I put them.

— GlennyRodge (@GlennyRodge) April 3, 2020
I left some scotch eggs in the fridge for too long, and now they've hatched into tiny Scottish people.

— Gary Delaney (@GaryDelaney) April 2, 2020
A few people on here are having fun communicating with their neighbours using messages placed in windows, so I'm joining in. pic.twitter.com/tfEKm0qjyf

— Rich Neville (@RichNeville) March 30, 2020
Published: 3 Apr 2020
What do you think?