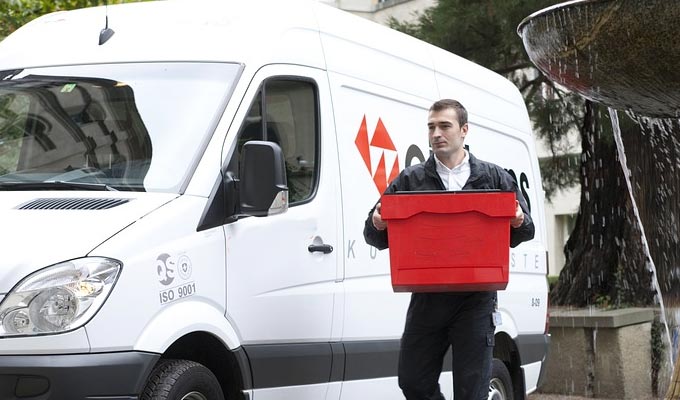 Let's hear it for the delivery drivers...
Delivery drivers are currently ringing the doorbell and then stepping well away, which I've decided to call Lockdown Ginger.

— Phil Pagett (@Phil_Pagett) March 26, 2020
In honour of our Amazon drivers, let's clap out our windows sometime between 9am and 6pm

— Morgan Rees (@TheMorganRees) March 27, 2020
Quick photo of me trying to move through the aisles of our corner shop whilst also trying to distance myself from strangers. pic.twitter.com/eD6NWCuZ6D

— Gareth Gwynn (@garethgwynn) March 21, 2020
Just seen seven skinheads in a group together singing and dancing. I'm sorry but this is madness.

— David Quantick (@quantick) March 22, 2020
DANNY ZUKO: 🎶 I got chills, they're multiplying 🎶
SANDY: *backing away*

— Craig Deeley 🇪🇺🏳️‍🌈 (@craiguito) March 26, 2020
Three questions my son has asked in 'school' today: how long would it take to write every word? What would happen if you slapped the Queen? How many people have a lawnmower?

— Mark Watson, indoors (@watsoncomedian) March 26, 2020
Genius is 1% inspiration and 99% perspiration, which explains why Prince Andrew is so stupid.

— Gary Delaney (@GaryDelaney) March 20, 2020
"So, what have we got here, then?"
"It's a f***ing sideboard, you daft prick".
- Antiques Rudeshow.

— GlennyRodge (@GlennyRodge) March 22, 2020
Published: 27 Mar 2020
Recent Punching Up
What do you think?