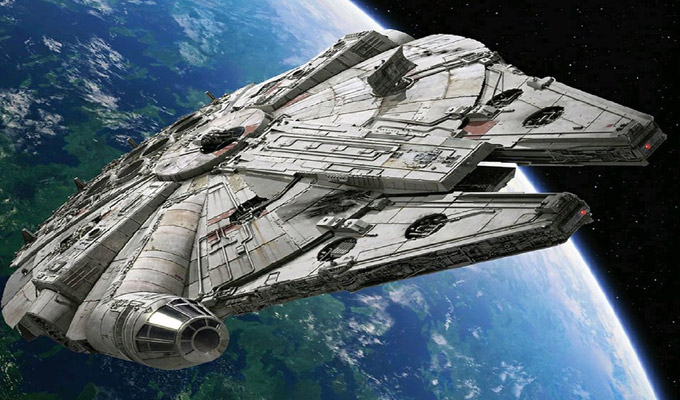 This would improve Star Wars...
Tweets of the week
so you're telling me Warm Regards is fine, but Moist Regards is "weird" and "makes the office uncomfortable"?
Ok boomer.

— nina oyama (@ninaoyama) November 3, 2019
The first sign of madness is the heavy heavy monster sound

— Olaf Falafel (@OFalafel) November 6, 2019
In Star Wars they should have made all the spaceships black with white Dots to camouflage them from other space ships. Missed a trick there.

— Sooz Kempner (@SoozUK) November 8, 2019
Disgrace how the SJWs have decided it's now offensive to clap at any of my shows.

— Rhys James (@rhysjamesy) November 8, 2019
Overheard someone talking about me in glowing terms. Really praising me. Then, of course, I realised they'd actually said "my colleague". Yep. Back to normal.

— Michael Legge (@michaellegge) November 8, 2019
Hang on a minute, I've just realised Kanye IS saying she's a gold digger.

— Gary Delaney (@GaryDelaney) November 8, 2019
Published: 8 Nov 2019
What do you think?